Image library
This is a full set of images available. Click any image or image name for a higher resolution image (usually 300dpi). To download, use 'save' when viewing higher res image. (Tip: on a standard PC mouse, right-click for the save image command.)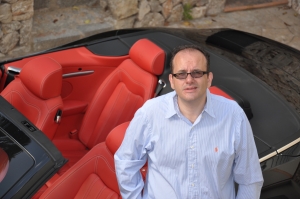 Vince Stanzione from fintrader.net Bear Baiting – A Veteran Trader on Beating the Bear Market Beating The Bear – How One Veteran Trader Makes His Killing in a Falling Market

Click for higher resolution
Vince Stanzione. Stanzione's fortune comes from spread trading or spread betting with companies such as IG Index, Cantor Index and City Index: distributing investments across markets in order to make gains whatever the conditions. At its simplest, spread betting allows a trader to follow the money: if it flows out of one market – say, equities – it will be flowing into another, such as gold or bonds. "Though curiously," points out Stanzione, "Gold may have soared, yet most private investors have not profited!"
Click for higher resolution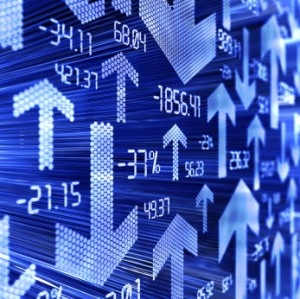 of Vince Stanzione, veteran trader of 25 years and financial coach, who has amassed a personal fortune through the volatility of recent years. "Let's get one fact straight: money can be made whatever the market conditions. The media love their grim headlines but front page stories don't tell you how smart traders are still earning money. The trick is to do it with small bets, spreading the risk."
Click for higher resolution

Vince Stanzione says "If you're sick of earning 1% a year on your hard earned savings, fed up of investing with "experts" that can't beat a blind folded monkey and consistently lose your money but still charge you high fees or have tried a trading system, but failed miserably because it was too difficult, too complicated or just too time consuming... then read on as I am about to expose the secrets the professionals don't tell you." fintrader.net
Click for higher resolution

Personal investors in the 50+ age group are en masse telling their pin-striped city advisors "you're fired" and taking on their portfolios themselves. This is the headline finding of the 2010 fintrader.net annual investor survey. And the reason for their revolt? Too many years of near-zero returns and a growing confidence that they can do better on their own.

The findings of the survey, now in its sixth year, were unveiled today by financial trading coach and author Vince Stanzione, of fintrader.net, who has been teaching private investors to trade for more than 13 years and has seen a massive surge in new students from the 50+ age group over the last 12 months.


Click for higher resolution

"The biggest trend I've seen this year is a move by the over 50s away from advisors and their high fees towards self-managed investments, with an appetite for higher risk strategies," says Stanzione. "The number of 50+ investors who are shouldering their own risks is notably on the rise." www.fintrader.net
Click for higher resolution

Front cover of manual for Global Financial Trading Day
Click for higher resolution
About First Information
Financial trader, trainer and author

Vince Stanzione is a self-made multi-millionaire who currently lives most of the year between Spain and Monaco and trades his own funds, mainly in currencies and commodities.

He also teaches a small number of students, he produced the best-selling course on Financial Spread Betting and he is the author of author of 'How to Stop Existing & Start Living' and 'Making Money From Financial Spread Trading'. He is also the Spread Betting Expert for Growth Company Investor and writes monthly columns for The City Magazine, Canary Wharf and Vicinitee Magazine.