Image library
This is a full set of images available. Click any image or image name for a higher resolution image (usually 300dpi). To download, use 'save' when viewing higher res image. (Tip: on a standard PC mouse, right-click for the save image command.)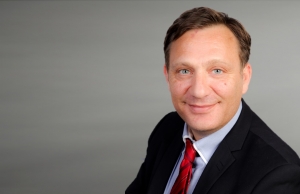 Cycle Pharmaceuticals, North America Director
Click for higher resolution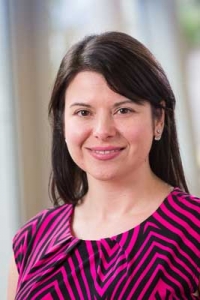 Cycle Pharmaceuticals Global Marketing Manager
Click for higher resolution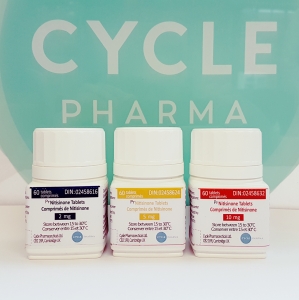 Cycle Pharmaceutical's Nitisinone Tablets becomes the first HT-1 treatment to pass through INESSS' rigorous evaluation satisfying all therapeutic value criteria.
Click for higher resolution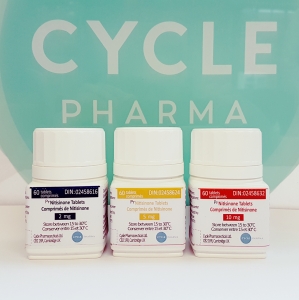 Nitisinon-Produkt von Cycle Pharmaceuticals von Health Canada für die Behandlung von erblicher Tyrosinämie Typ 1 zugelassen
Click for higher resolution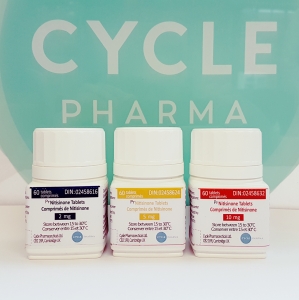 Comprimidos de nitisinona da Cycle Pharmaceuticals são aprovados pelo Departamento de Saúde Pública do Canadá (Health Canada) no tratamento da Tirosinemia Hereditária Tipo 1
Click for higher resolution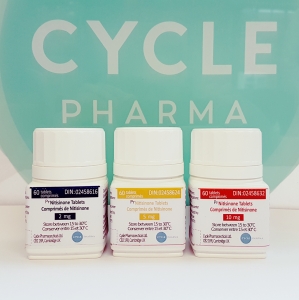 Los comprimidos de nitisinona de Cycle Pharmaceuticals fueron aprobados por Health Canada (ministerio de salud de Canadá) para el tratamiento de la tirosinemia hereditaria tipo I.
Click for higher resolution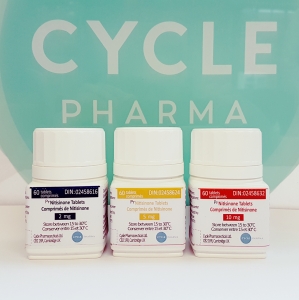 Cycle Pharmaceuticals est heureux d'annoncer que ses comprimés de nitisinone ont reçu l'approbation de Santé Canada pour le traitement de la tyrosinémie héréditaire de type 1 (HT-1). Il s'agit du premier produit de nitisinone pouvant être entreposé à température ambiante à être approuvé dans le monde (la réfrigération n'est pas requise). Les comprimés de nitisinone produits par Cycle Pharmaceuticals ont également prouvé leur efficacité qu'ils soient pris pendant ou en-dehors des repas.
Click for higher resolution
About Cycle Pharmaceuticals Ltd
Pharmaceutical drug development

Cycle Pharmaceuticals is a Cambridge-based pharmaceutical company that optimises and increases access to existing pharmaceuticals. Specifically, Cycle focuses on three areas of pharmaceutical development:
• Improving orphan drugs, which treat the under-served rare disease patient community;
• Reinstating drug products that have been previously marketed;
• Working with our academic and other partners to extend pharmaceuticals to new medical areas where there is unmet need.
For further information on Cycle Pharmaceuticals, please visit http://www.cyclepharma.com.