UK Families Save and Make Money with Myfamilystore.co.uk
2012-01-24


January 24, 2012, Press Dispensary.
A nation of dedicated shoppers, the Brits are familiar with the concept of saving money by redeeming coupons, claiming cash-backs and enjoying buy-one, get-one-free offers. And, during the downturn, there has been increasing interest in earning money from home. For budding internet entrepreneurs across the nation, Myfamilystore.co.uk (
http://myfamilystore.co.uk
) allows them and their families to save money on shopping while also earning revenue by becoming an online 'store owner' with their own branded retail outlet.
Myfamilystore.co.uk gives consumers a personalised website store - a safe, secure and easy-to-use environment where they can save money, as well as make money too. By becoming a store owner, a consumer can put their own name to a website that will turn their everyday shopping habits and hobbies into money-making ventures.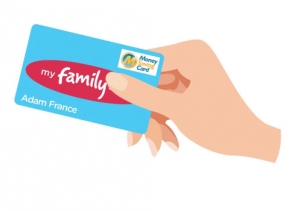 The key benefits of Myfamilystore.co.uk are 'Shopping Online' and 'Marketplace'. Shopping Online is where users can earn cash-back rewards by buying from hundreds of well-known high street outlets that offer thousands of products. For the user, shopping via Myfamilystore.co.uk is just like visiting a favourite shopping centre - but with worthwhile rewards and incentives. Marketplace, meanwhile, gives store owners many ways to earn extra cash by selling their own goods, crafts and artwork online, or through buying and selling by auction.
Myfamilystore.co.uk also runs a scheme called 'Referral Rewards': by recommending friends and family to sign up for their own store, users can earn dividends. Savvy 'store owners' can capitalise on the popularity of social networking sites such as Facebook and Twitter to refer people to Myfamilystore.co.uk, and they can also download a free marketing pack that includes a sales leaflet to help attract new store owners.
For offline savings on the high street, Myfamilystore.co.uk offers a 'Moneysaving Card' that qualifies users for discounts at more than 4,600 local shops and businesses: the card is simply presented at the checkout to obtain money off transactions.
Other features of Myfamilystore.co.uk, aimed towards family savings, fun and prosperity, include: 'Hot Daily Deals', 'Working from Home' and 'Freebies and Fun'.
Paul Pigram, MD and founder of Myfamilystore.co.uk, says: "UK families are under increasing financial pressure because of government cutbacks, uncertain job prospects and volatile market conditions throughout Europe. A recent survey suggests that the average UK family is now £3,000 a year worse off than before the credit crunch started in 2007, and the situation is likely to get worse over the next few years. Meanwhile, online trading is growing at around 20% a year and is driven by the consumer's need to find bargains and cut the cost of fuel and parking fees related to traditional shopping."
He adds: "Myfamilystore.co.uk offers many ways to save and make money. UK consumers can use the site to make a real difference to their family finances in 2012 and beyond. It is suitable for people of all abilities as there's no need to get technical: we take care of the website administration, as well as providing a safe and secure payment through Paypal and the SSL certification scheme.
"We believe it's feasible for store owners to save and earn upwards of £1,000 per year."
The setup cost of a branded MyFamilyStore.co.uk website is £24 including VAT. The user gains a web shop with their name featured at the top and a unique website address (URL) to give family and friends. Thereafter, the cost is £12 a year, including VAT, for hosting the site.
- ends -
Notes for editors
For free press access to the secure areas of Myfamilystore.co.uk , please contact Kate Fox using the details below.
Paul Pigram is founder and MD of Myfamilystore.co.uk. He has over 25 years retail and commercial experience and key skills include marketing, sales and business development. He has worked with many leading companies including: Iceland Frozen Foods (four years as marketing manager), Sainsburys, John Lewis, Dreams, Furniture Village, Redrow Homes, Dulux Decorating Centres and the National Trust, amongst others.
Kate Fox is director and company secretary and is responsible for the financial side of Myfamilystore.co.uk, as well as handling its press and PR. Kate has a degree in Business Studies and offers a wealth of marketing experience, plus time spent in a senior management position for a leading North West estate agency.
For further information, please contact:
Kate Fox, director
MyFamilyStore
Tel: 0161 429 0230 / 07971 742 187
Email:
Site: www.myfamilystore.co.uk