First Databank and NAS Forge Middle East Healthcare Alliance
2012-04-01


April 01, 2012, Press Dispensary.
As a global provider of clinical drug knowledge, First Databank™(FDB) is pleased to announce a new partnership with NAS, one of the largest firms in the region focussing entirely on healthcare benefits management.
FDB has licensed its latest, market leading product for the region, Middle East Drug Knowledge, to NAS in a new agreement to integrate actionable information on registered drugs from the Middle East.
Since 2002, NAS has carved a niche in the regional healthcare sector due to its excellent service standards and innovative customer focused solutions. NAS has offices in Abu Dhabi, Dubai, Cairo, Jeddah, Riyadh, Manama and Kuwait City operating billing networks within the Gulf region and beyond. NAS customers include many insurance companies and several self-funded schemes in the entire Gulf region with a portfolio approaching the 1,000,000 member mark.
NAS has developed several solutions to meet the challenge of coping with the high volume of claims associated with healthcare benefits management. FDB's Middle East Drug Knowledge is integrated into NAS's e-claim systems, to benefit from features such as drug-indications, drug-allergies, duplicate therapy and drug-drug interactions.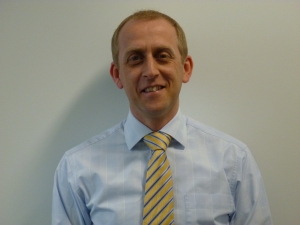 Darren Nichols is the Managing Director of FDB and says, "We have seen tremendous interest from pharmacy benefit managers across the region, and are pleased to be working with a hugely successful and innovative company such as NAS."
The enhanced medication features will allow NAS to check healthcare claims quicker and easier than ever before. Joseph Boulos, Group Chief Executive Officer, says, "We are already benefitting from time and cost efficiencies using Middle East Drug Knowledge. We hope to derive additional future benefits as more features are added to FDB's product this year."
- ends -
Notes for editors
About First Databank (FDB)
First Databank (FDB) provides drug knowledge that helps healthcare professionals make precise medication-related decisions. With thousands of customers worldwide, FDB enables our information system developer partners to deliver a wide range of valuable, useful, and differentiated solutions. As the company that virtually launched the medication decision support category, we offer more than 30 years of experience in transforming drug knowledge into actionable, targeted, and effective solutions that improve patient safety and healthcare outcomes. www.firstdatabank.ae
About NAS
NAS philosophy of 'dedication to quality and service' has been endorsed by everyone ever associated with NAS over the years and truly places NAS at 'the heart of health insurance' in the GCC region. For more details, please visit www.nas.ae

For further information, please contact:
Cathy Young, FDB
Tel: + 44 (0) 1392 440181
Email:
Site: www.firstdatabank.ae