Employee sickness tackled in public health podcast
2012-10-03


October 03, 2012, Press Dispensary.
In times of economic stress - when lifeless markets force businesses to find growth in productivity rather than just sales - small, practical adjustments in the workplace can have a profound effect on employees' physical and mental wellbeing, reducing time lost to sickness and indifference. This is the theme of the sixth and final podcast in the highly successful series "In conversation with ...", which is offered by
The Royal Society for Public Health
with support from the Philipp Family Foundation.
It is estimated that sickness in the workplace costs the UK economy in excess of £100 billion a year, creating a dilemma of how to reduce this cost and increase profitability by improving employees' health.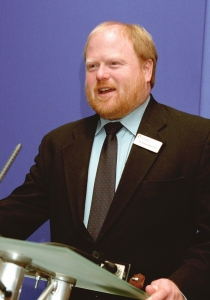 This interview with Dame Carol Black and Dr. Steve Boorman looks at wellbeing in the workplace, examining how employers can build up communication and trust with their staff. Using examples from the UK and around the world, the speakers – both highly respected leaders in their field – discuss how to accommodate the needs of employees and ensure they feel valued and supported.
Professor Richard Parish, Chief Executive of RSPH, comments "Workplace health is one of the most important issues facing our country, particularly in difficult economic times. We at RSPH are most grateful to Dame Carol, Dr. Boorman, and all our speakers for sharing their knowledge and expertise on such a wide variety of topics."
"In Conversation With…" covers a range of significant issues facing public health and provides a resource for public health professionals across the world. Each podcast features key thought-leaders and influencers who share their views and experience on the leadership role played by the public health community, the strategies that support this leadership role, and how individual professionals working in the health service can play their part.
Other podcasts in the series cover diverse challenges to public health management and government policy, including mental health, non-communicable diseases, lifestyle improvements and more.
The full series, which provides fascinating expert insights and has been very well received, is available free of charge to hear and download from the RSPH website at http://www.rsph.org.uk/en/about-us/podcasts-and-videos/podcasts.cfm .
- ends -
Notes for editors
About Dame Carol Black & Dr Steve Boorman
Dame Carol Black has been the UK's National Director of Health and Work, and co-author of the report "Health at work – an independent review of sickness absence" which introduced the concept of 'fit notes' to replace sick notes.
Dr Steve Boorman led the review of NHS workforce health and wellbeing in 2009. He has been Chief Medical Officer and Director of Health and Safety at Royal Mail and is currently Abermed's Medical Director for UK Occupational Health Services.

About the Royal Society for Public Health (RSPH)
The RSPH is an independent, multi-disciplinary organisation, dedicated to the promotion and protection of collective human health and wellbeing. Through advocacy, mediation, empowerment, knowledge and practice it advises on policy development, provides education and training services, encourages scientific research, disseminates information and certifies products, training centres and processes.
The RSPH is the oldest public health body in the world and enjoys patronage of Her Majesty the Queen. It is a registered charity formed in October 2008 with the merger of the Royal Society of Health (RSH) and the Royal Institute of Public Health (RIPH). It is a membership organisation with over 6,000 members. Membership of RSPH is a widely recognised mark of commitment to public health and brings real professional benefits.
The RSPH is also an awarding body recognised by Ofqual. Around 100,000 students take its qualifications each year through its network of more than 1500 training centres throughout the UK. Its qualifications cover areas including health improvement, food hygiene, pest control, health & safety, nutrition and emergency planning. And it runs a wide variety of conferences covering topics such as food safety, water, infection control and occupational medicine as well as training programmes covering all aspects of health improvement. Further, it runs an accreditation service for health and safety related products and manages the UK's second largest food packaging certification scheme.
For further information, please contact:
Philippa Varey, Royal Society for Public Health
Tel: 01252 727625
Email:
Site: www.rsph.org.uk