NHS patient power enhanced by new PLACE data collection software
2013-05-02


May 02, 2013, Press Dispensary.
'
fmfirst® survey
' has been developed by Asckey Data Services Ltd to support trusts and patient assessors by simplifying the new Patient Led Assessment of the Care Environment (PLACE) data collection process. Replacing the former Patient Environment Action Team (PEAT) inspections as the new system for assessing the quality of the patient environment, PLACE collections are up to ten times the size of PEAT.
The introduction of PLACE collections from April 2013 signalled a cultural shift in NHS regulatory practice. PLACE supports active patient contribution and open public accountability through an increased level of assessment criteria. This increased data collection however imposes an increase in workload and this has been the chief consideration in the development of a new PLACE mobile data collection software programme.
'fmfirst® survey' functionality has been designed to reduce data collection times and unnecessary paperwork. A number of responses can be answered using a range of drop down menus which can be used to auto fill response criteria. Using auto fill greatly improves data collection efficiency and accuracy and standardised responses also allow for easier cross-referencing for data consistency and improved reporting accuracy.
All assessments can be recorded directly at the assessment site, providing a one point data entry process that reduces data input error and duplication. The emphasis is on fast and efficient data collection without compromising on accuracy. Eliminating paperwork, mobile data collections enhance security with all data being accessed and stored centrally.
'fmfirst® survey' is compatible with all mobile and tablet device formats. Each site can access its own unique data set, download appropriate scorecards and enter outcomes directly while at the assessment location. Data can be saved on the mobile device at any point and uploaded to the main application upon completion. Functionality can be used with or without a wireless connection. Should an assessment point be out of wireless range, data can be stored and uploaded later when a network is available. To protect data security, all sites are issued with a secure, site specific log-on to enable data access at all site locations for full flexibility with access across all locations.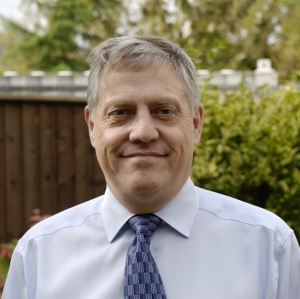 Mr Bernard Hill, Asckey's Commercial Director stated: "The introduction of PLACE has been a significant step forward in the implementation of patient centred care pathways. 'fmfirst® survey' provides trusts and patient representatives with an efficient means of recording a clear message about how the environment or services might be enhanced".
PLACE assessments will consider areas such as cleanliness; safety and privacy; dignity and well-being; food and general building maintenance. 'fmfirst® survey' mirrors the main assessment criteria to enable clear reporting of assessment outcomes.
- ends -
Notes for editors
Asckey Data Services Ltd

Asckey have successfully implemented and supported NHS facilities management software systems in a large number of NHS trusts throughout England and Scotland since 1994. Specialising in bespoke software development, they also provide hosting (including an expanded NHS N3 connection) and in-house support for internal and external NHS systems. This includes the NHS Information Centre's online efm portal which includes PLACE. Asckey also maintain NHS contracts with the National Ophthalmology Database and the National Cancer Registry.
As well as developing facilities management software, Asckey is involved in major data collection and benchmarking systems for the Department of Health, collecting and analysing many of the statistics relating to the overall condition of the NHS hospital buildings which are then used in strategic NHS management.
Asckey have worked alongside NHS staff to help meet the growing need for efficiency savings, accountability and the need for reliable information systems in the Healthcare sector. Specialist data collection systems, large and small, aim to simplify users' complex system development requirements in order to meet operational standards.
NHS Health and Social Care Information Centre
The NHS Information Centre (renamed the Health and Social Care Information Centre from 1st April 2013) collect data via the efm-information gateway from a range of health and care organisations. Data is analysed and published in a range of easily accessible formats to help commissioners make better decisions about care and for local providers to improve their health care services.
The efm-Information gateway was developed by Asckey Data Services Ltd for the Department of Health (Health and Social Care Information Centre), this suite of data collection web applications contribute to the effective management of the NHS Estate.
For further information, please contact:
Bernard Hill, Commercial Director
Asckey Data Services Ltd
Tel: 0845 270 7747
Email:
Site: www.asckey.com