Remote GPS alarm and app, from Yachtsafe, go the extra mile
2013-11-26


November 26, 2013, Press Dispensary.
Yachtsafe
, the very latest in remote protection and monitoring for boats, mobile homes, caravans, road vehicles and even tents, is being launched in the UK, just in time for Christmas, by SpyGroup, a Danish retailer of GPS-based alarm systems.
Yachtsafe and its accessories go further than any other GPS-based alarms to ensure safety and security on the seas and roads, monitoring a number of tell-tale signs for suspicious activity, intrusion, damage or disaster, sounding alarms if desired and also notifying the owner virtually anywhere in the world via apps for Apple and Android smartphones and tablets.
SpyGroup sales manager, Brian Beck-Hansen, said, "In developing Yachtsafe, our goal was to create the ultimate in affordable maritime and mobile security. We conceived a product that was robust, of uncompromising quality and yet extremely simply to install and small enough to hide just about anywhere. We set out to identify features missing from the current range of GPS alarms and make sure we included them in Yachtsafe.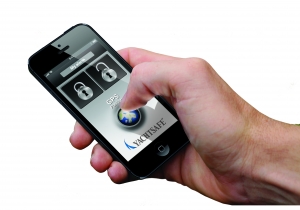 "As a result, the Yachtsafe alarm is 100% waterproof, shockproof and able to withstand maritime conditions, weather and adverse environments in a way we haven't seen elsewhere. With its sensors it will detect intrusion, movement, temperature, vibrations, battery levels and sabotage, and it will keep up to three users informed via their smartphones or tablets. Yachtsafe also enables users to switch on devices remotely: maybe a siren or water pump, or perhaps a refrigerator or heater – or even a kettle or coffee pot to make their home-from-home cosy just before they return."
Yachtsafe is designed to work with a range of infrared, motion and vibration sensors – all wireless for ease of fitting – plus a tamper alert, remote control and siren, as well as offering GPS tracking and a 'geofence' facility, meaning the alarm is activated if it's moved outside a user-determined area. GPS tracking is displayed on the app via a map, for easy, direct positioning.
Yachtsafe's battery-monitoring is for both the boat or vehicle battery and its own internal power supply, which is a built-in rechargeable 2000mAh battery, offering enough power for the device to be GPS tracked for 2-3 weeks if the external power supply is disconnected and providing standby for up to 6 months. Monitoring of the main on board batteries can provide alerts if, for example the battery drops to 80%, 70% or 50% of its power, while a tamper alert lets users know if a wire has been cut.
"Users will even realise if they forgot to turn off a lamp," adds Brian Beck-Hansen.
Options include an immobiliser for on-board boat engines, meaning a thief cannot just start an engine and motor away, and a wireless pressure mat which lies on the floor and detects an intruder's footsteps. This and the size of the Yachtsafe alarm – just 74 x 48 x 28 mm – make concealment and detection possible in almost any environment, meaning that even campers under canvas can leave their tent, knowing they'll be notified of intruders.
Ideal for outboard engines, another cleverly-designed YachtSafe product, the IP 68, can be directly mounted on to an engine and will withstand vibration, water, oil and petrol.
The systems from YachtSafe are designed to be modular and the user can connect unlimited alarms and accessories to the same app. After installation, the user can register their alarms on the YachtSafe.eu website and download the iPhone or Android app for free from the app store or Google Play.
Brian Beck-Hansen concludes: "High-value objects, including outboard engines, jet skis, boats, mobile homes and caravans, as well as their increasingly high tech contents and even the fuel in their tanks, are becoming ever more attractive to thieves. Yachtsafe gives users peace of mind, knowing they can monitor their property remotely in so many ways and under so many conditions, just by having their phone or tablet to hand."
- ends -
Notes for editors
YachtSafe was established in early 2012 and employs three people. It provides wireless GPS security systems that can be used in a range of vehicles and properties.
Further images for press use can be found at: http://www.yachtsafe.eu/Pressmaterial.html
For further information please contact
Brian Beck-Hansen, sales manager
Spygroup
Tel: + 45 40 216 219
Email:
Site: www.yachtsafe-gps-alarm.co.uk