NHS PLACE patient-led assessments made simple with new mobile data collection tool
2013-12-02


December 02, 2013, Huntingdon, Cambridgeshire. Press Dispensary.
The new NHS PLACE data collections were introduced in June 2013 to give patients a central role in driving improvements in the health services they receive at a local level. Following the first round of assessments, trusts have found that the increased assessment criteria has meant a significant increase in the time and resources required to collect and upload the data. To simplify the collection process, Asckey Data Services Ltd have developed
fmfirst® PLACE Mobile
, a mobile data collection tool that aims to improve PLACE data collection efficiency and accuracy.
fmfirst® PLACE Mobile enables users to carry out assessments and download scores to a mobile device and then upload data directly into the HSCIC's efm Information portal. Data can be saved on the mobile device at any point in the collection process and uploaded to efm via wireless connection upon completion, eliminating time consuming manual data entry. Responses are generated using drop-down menus that are used to auto fill relevant response criteria, significantly improving data collection efficiency and accuracy. The standardised responses allow for easier cross-referencing and eliminate the potential for invalid responses and duplication errors. fmfirst® PLACE Mobile is compatible with all mobile and tablet device formats and does not require a permanent wireless connection to function.
The results of a preliminary user survey and direct trust feedback following the initial PLACE collections confirmed that whilst trusts viewed PLACE positively, they found the collection process extremely time consuming due to the increased data collection and the fact that data has to be entered twice, once on the assessment form and then again onto the efm information portal. As a result they welcomed the idea that fmfirst® PLACE Mobile has been designed specifically to reduce data collection times and eliminate unnecessary paperwork.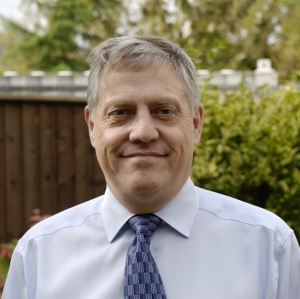 Mr Bernard Hill, Asckey's Commercial Director stated: "The user survey and our discussions with trusts highlighted the problem of dealing with an increased data collection and the associated increase in paperwork and administration that comes with it. There is also the factor of learning a new system and the potential for user data entry errors. fmfirst® PLACE Mobile provides trusts with a fast and efficient means of collecting data and uploading it quickly back into the central assessment system."

This competitively priced system aims to eliminate paperwork, improve data collection accuracy and enhance security with all data being accessed and stored centrally. For more information contact Asckey Data Services Ltd on 0854 270 7747.
- ends -
Notes for editors
Asckey Data Services Ltd
Asckey have successfully implemented and supported NHS facilities management software systems in a large number of NHS trusts throughout England and Scotland since 1994. Specialising in bespoke software development, they also provide hosting (including an expanded NHS N3 connection) and in-house support for internal and external NHS systems. This includes the NHS Information Centre's online efm portal which includes PLACE. Asckey also maintain NHS contracts with the National Ophthalmology Database and the National Cancer Registry.
As well as developing facilities management software, Asckey is involved in major data collection and benchmarking systems for the Department of Health, collecting and analysing many of the statistics relating to the overall condition of the NHS hospital buildings which are then used in strategic NHS management.
Asckey have worked alongside NHS staff to help meet the growing need for efficiency savings, accountability and the need for reliable information systems in the Healthcare sector. Specialist data collection systems, large and small, aim to simplify users' complex system development requirements in order to meet operational standards.
NHS Health and Social Care Information Centre (HSCIC)
The NHS Information Centre (renamed the Health and Social Care Information Centre from 1st April 2013) collect data via the efm-information gateway from a range of health and care organisations. Data is analysed and published in a range of easily accessible formats to help commissioners make better decisions about care and for local providers to improve their health care services.
The efm-Information gateway was developed by Asckey Data Services Ltd for the Health and Social Care Information Centre. This suite of data collection web applications contributes to the effective management of the NHS Estate.
PLACE data collections
The introduction of PLACE collections by the HSCIC from April 2013 signalled a cultural shift in NHS regulatory practice. PLACE supports active patient contribution and open public accountability through an increased level of assessment criteria.
For further information, please contact:
Bernard Hill, Commercial Director
Asckey Data Services Ltd
Tel: 0845 270 7747
Email:
Site: www.asckey.com
Also: http://www.fmfirst.co.uk