NHS efficiency improved with new version of fmfirst® facilities management software
2014-02-25


February 25, 2014, Huntingdon, Cambridgeshire. Press Dispensary.
Asckey Data Services Ltd have released the latest version of fmfirst® estates and facilities, their innovative facilities management tool. Following a period of intensive product development, the v2014.0 release incorporates a wealth of system enhancements and upgrades to help improve overall efficiency. System enhancements have been applied to essential functional areas including: Staff Management, Asset Management, Task Management, Property Management, Mobile Task Management (MTM) and Reports.
By closely monitoring system usage and direct NHS user feedback, Asckey have been able to make a number of key system updates to further enhance system functionality and maximise efficiency. Ongoing product development ensures that fmfirst® continues to closely support current NHS working practices and efficiency targets.
With the continuing advances in the mobile technology sector, trusts are increasingly turning to mobile to support their infrastructure and improve productivity. Version 2014.0 contains mobile enhancements including: addition of Windows Phone 8 support to Mobile Task Management; colour coded prioritised task lists (mobile compatible) plus streamlined uploading of events from the mobile device.
This latest version also recognises that many trusts no longer employ a full-time storeman. By linking Mobile Stock Control to the existing Mobile Task Management module, trades staff can now manage their own stock allocation whilst out in the field. In addition, mobile devices with barcode readers can now be used in stock locations for self-allocation of stock. These features make a significant contribution to trusts efficiency targets and costs monitoring. MTM enables stock issues and stock checks to be carried out at location. PDAs and smartphones with bar code readers can be used in the stock location, whether fixed or mobile, with full synchronisation to the trust stores database.
Bernard Hill, Asckey's Commercial Director commented: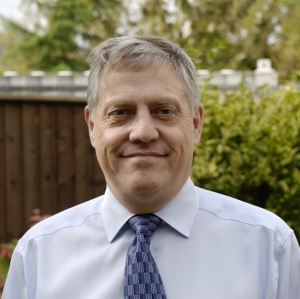 "Mobile working is now an essential aspect of Facilities Management, this latest release has further enhanced fmfirst's functionality in this area. The ability to remotely manage stock allocation plus the addition of colour coded priority tasks supports trusts efficiency savings and cost control targets."
Additional features include improved access to staff qualifications records now simplified with enhanced document access. The asset management module helps trusts needing to maintain and track valuable assets and the improved Asset Loan store gives added flexibility to asset loan frequency.
- ends -
Notes for editors
Asckey Data Services Ltd
Asckey have successfully implemented and supported NHS facilities management software systems in a large number of NHS trusts throughout England and Scotland since 1994. Specialising in bespoke software development, they also provide hosting (including an expanded NHS N3 connection) and in-house support for internal and external NHS systems. This includes the NHS Information Centre's online efm portal which includes PLACE. Asckey also maintain NHS contracts with the National Ophthalmology Database and the National Cancer Registry.
As well as developing facilities management software, Asckey is involved in major data collection and benchmarking systems for the Department of Health, collecting and analysing many of the statistics relating to the overall condition of the NHS hospital buildings which are then used in strategic NHS management.
Asckey have worked alongside NHS staff to help meet the growing need for efficiency savings, accountability and the need for reliable information systems in the Healthcare sector. Specialist data collection systems, large and small, aim to simplify users' complex system development requirements in order to meet operational standards.
For further information, please contact:
Bernard Hill, Commercial Director
Asckey Data Services Ltd
Tel: 0845 270 7747
Email:
Site: www.asckey.co.uk or www.fmfirst.co.uk