HIV and AIDS debate reawakened by anniversary edition book and film
2014-11-26


November 26, 2014, London, UK. Press Dispensary.
Sixteen years ago, award-winning investigative journalist Joan Shenton wrote a painstakingly researched exposé,
Positively False - Exposing the Myths around HIV and AIDS
. Her book turned commonly held views of HIV and AIDS upside down, questioning how the HIV diagnosis is typically reached, the value of the costly, debilitating drugs intended to treat it, the motives of the drugs companies and whether there is really a need for the hell suffered by many of those diagnosed as 'HIV-positive'.
February 2015 will see the publication of a thoroughly updated anniversary edition, which will be launched in London together with a new film, Positive Hell, both set to raise the temperature once more on the HIV and AIDS controversy.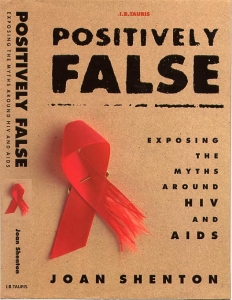 The original Positively False was riveting, not only for its startling content but also for the way it carries the reader through the author's investigation. The book may have reached uncomfortable conclusions but it was journalism of a high calibre. The new anniversary edition features the original text, updates and contributions from 20 journalists, writers, renowned scientists and clinicians.
One contributing scientist, Henry H Bauer, professor emeritus and emeritus dean at Virginia Tech, said: "A gripping, timely story of investigative journalism with analysis of the flaws in HIV/AIDS theory: that would still be an accurate description of this book, some 15 years after it was first published."
Charles Geshekter, professor emeritus of African history, California State University, Chico, said: "Shenton has mastered the technical, medical and scientific data associated with HIV/AIDS. Her chapters re-interpret that data. As required readings in my courses on modern Africa, they inspired students to investigate HIV/AIDS from a fresh perspective."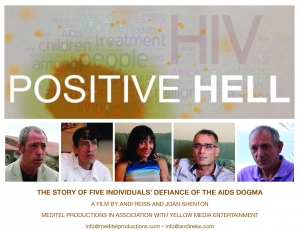 The new 30 minute documentary film, Positive Hell, tells the personal stories of five people who for years lived in fear of their HIV-positive diagnoses but who rejected or did not receive the standard treatments. All went on to live entirely normal lives for decades, not least having children – the outcome of unprotected sex which has always been the ultimate taboo – who themselves are now healthy adults and HIV-negative.
Author and film narrator Joan Shenton said: "Positively False and Positive Hell together present a damning indictment of the orthodox approach to HIV and AIDS, in which a short while spent on a questionable diagnosis can lead to a lifetime of mental and physical anguish. Had people not taken that test, so many would have gone on to live utterly normal lives.
"We said this 16 years ago and sadly it remains just as true today. The difference is that today we have far more hindsight. Science has still not produced any vaccine or other cure, nor proven that a retrovirus called HIV is the cause of the various old, known diseases lumped together under the name AIDS.
"And many people who have rejected the orthodoxy and the treatment, or who were diagnosed too early to have been treated, have now had decades of normal life. An HIV-positive diagnosis can in fact be caused by many factors, from recreational drugs to pregnancy, leading to so much inappropriate treatment.
"Billions of dollars and millions of lives have been wasted. And who has benefitted?"
Positively False – 16th Anniversary Edition and Positive Hell will be launched in London at the Frontline Club on February 5, 2015. There will be a screening of the film and a panel session featuring not only author Joan Shenton and film director Andi Reiss but also specialist in obstetrics and gynaecology Christian Fiala, president of Rethinking AIDS David Crowe, specialist in internal medicine Claus Koehnlein, MD, and, it is hoped, the world's most prominent 'AIDS dissident', professor Peter Duesberg. Moderators will be journalists Neville Hodgkinson and Celia Farber.
Panelists and others will be available for interview on or around the launch day.
For review copies of Positively False (in soft back, Kindle or EPUB formats) and invitations to the launch and screening, please contact Joan Shenton, below.
- ends -
Notes for editors
Joan Shenton has extensive experience of producing and presenting television and radio programmes, including many peak time network documentaries for the BBC, Channel 4, Central TV, and Thames TV.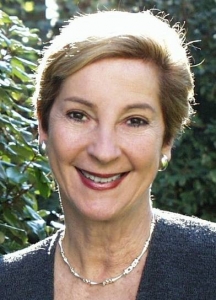 Joan Shenton's independent production company Meditel Productions has won seven television awards and was the first independent company ever to win a Royal Television Society Award for an episode of Channel 4's Dispatches. It has produced eight network documentaries for Channel 4, Sky News and M-Net, South Africa on the AIDS debate. "AIDS - The Unheard Voices" won the Royal Television Society Award for Current Affairs.
Her book Positively False – Exposing the Myths around HIV and AIDS was originally published by I.B. Tauris in 1998 and is now not only reprinted but updated, including contributions from 20 leading dissident scientists and journalists, plus Peter Duesberg et al.'s withdrawn 2009 paper for Medical Hypothesis and the script of the film Positively False.
Positively False – Birth of a Heresy, a 90 minute documentary co-produced with director Andi Reiss, was nominated for best documentary at Lucerne and Marbella international film festivals.
Dr Christian Fiala is a specialist in obstetrics and gynaecology. He is medical director of the Gynmed clinic in Vienna.
David Crowe HSBC (Hons), biology/mathematics, is president of Rethinking AIDS, and founder and president of the Alberta Reappraising AIDS Society.
Claus Koehnlein, MD, specialist in internal medicine, Dept. of Oncology, Univ. of Kiel, Germany, 1983 -1993. Since 1993, he has been in private practice, increasingly treating HIV- positive people who decline antiviral drugs. Co-author with Torsten Engelbrecht,"Virus Mania - How the Medical Industry Continually Invents Epidemics, Making Billion-Dollar Profits At Our Expense", 2007.
Peter Duesberg is professor of molecular and cell biology at the University of California at Berkeley. He is a member of the US National Academy of Sciences and author of Inventing the AIDS Virus.
Neville Hodgkinson is a former medical correspondent and science correspondent for The Sunday Times. He is the author of AIDS: The Failure of Contemporary Science.
Celia Farber is an award winning journalist, author and editor based in New York. She has written for Spin, Rolling Stone, Esquire, Harper's and many more, and is the author of Serious Adverse Events: An Uncensored History of AIDS.
POSITIVELY FALSE - Exposing the Myths around HIV and AIDS
16th anniversary edition
by Joan Shenton
Print ISBN 9781503030886
POSITIVE HELL - documentary
Year : 2014/5
Length: 30 mins
Format: HD
Writer and narrator: Joan Shenton
Music: Mark Wood
Associate producer: Mark Wood
Producers: Andi Reiss and Joan Shenton
Executive producer: Christian Fiala
Director, cinematographer and editor: Andi Reiss
© 2014 Meditel Productions and Yellow Media Entertainment

Press pack: http://bit.ly/ph-presspack
For further information please contact
Joan Shenton
Tel: + 44 (0) 20 7727 6301 / + 44 (0) 7957 585 515
Email:
Book site: www.positivelyfalsebook.com
Film site: www.positivehell.com