LawyerFair appoints ex Thomson Reuters executive as chairman
2016-03-08
www.lawyerfair.co.uk gears up for further growth with 2nd major appointment in 3 months
March 08, 2016, London, UK. Press Dispensary.
LawyerFair,
www.lawyerfair.com
, the online matching service for businesses and lawyers, announces the appointment of former Thompson Reuters executive, Julian Costley, as chairman.
Bringing in Julian Costley has further strengthened the board and signaled an accelerated growth path, just weeks after Simon Mead's placement as commercial director in December 2015.
"Julian is a former senior executive at Thomson Reuters, BSB (later BSkyB), France Telecom and latterly E*TRADE UK", commented LawyerFair CEO, Andrew Weaver.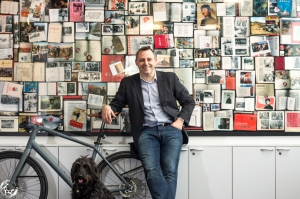 "He brings extensive media and on-line consumer marketing expertise to LawyerFair and boosts our plans to deliver real change in the UK's corporate legal procurement process. We're shaking up the way companies buy legal services, enabling better advice, improved service, and lower costs while, at the same time, bringing great clients at a lower acquisition cost to law firms.
"Julian's experience of causing positive disruption to markets is absolutely aligned with our goals", he added.
Julian Costley said, "There's nothing more rewarding than joining a team of highly motivated, successful, and creative professionals, and Andrew Weaver's LawyerFair is just that. The brand is already respected in the market by corporate customers and legal industry observers alike, and the growth metrics are very impressive, so my task is to add further momentum".
- ends -
Notes for editors
Founded in 2013, LawyerFair matches the legal needs of businesses with a pre-approved panel of commercial lawyers.
Within hours of receiving a request, LawyerFair delivers multiple, highly matched fee proposals and lawyer profiles to the customer, who is able to make a selection on the basis of best fit and value.
The LawyerFair service is provided free of charge to commercial buyers of legal services.
For further information please contact
Andrew Weaver, CEO
LawyerFair
Tel: 0800 233 5636 / 07886 700303
Email:
Site: www.lawyerfair.com

Facebook: https://www.facebook.com/lawyerfairuk
Twitter: https://twitter.com/lawyerfair
Linked IN: https://www.linkedin.com/company/lawyerfair
Instagram: https://www.instagram.com/lawyerfair_/
YouTube: http://bit.ly/1oXhsGF