Banned HIV/AIDS film Positive Hell screened to full house with no protests
2016-04-18
•
Screening of film Positive Hell goes ahead despite London festival ban
•

Film was 'pulled' by London Independent Film Festival after protest threats
•

No protestors appeared at successful screening




April 18, 2016, London, UK. Press Dispensary.

The screening of the documentary film about HIV treatment and AIDS,

Positive Hell

, which was controversially dropped by the London Independent Film Festival (LIFF) despite having earlier been selected, went ahead yesterday (Sunday) in spite of its ban. It played to a packed house with no protest anywhere in sight.

LIFF director, Erich Schultz, announced a week before the screening that he had "pulled" the film after four HIV/AIDS charities had threatened protests at the screening venue and at festival sponsors' premises "if we [LIFF] don't comply". But the film was screened in defiance of the ban.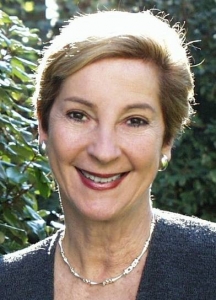 Positive Hell's writer and narrator, Joan Shenton, said this morning: "We knew the threats of protest were empty and we tried to convince LIFF of that, but they wouldn't listen. From past experience we knew there would be no protests and there were no protests. Instead, we showed the film to an audience so packed that they were sitting on the floor and then we had a fascinating discussion about both the film and LIFF's outrageous and unnecessary censorship."
Positive Hell - already nominated for best documentary at the Marbella International Film Festival, and selected for LA Cinefest, Digital Griffix online festival, and the Indie Festival 01 - had also been screened at the Frontline Club in Paddington, London, last year. It received similar threats of protests but no protesters materialised.
Ms Shenton continued: "It is so very wrong that a supposedly independent film festival and its student selection panel caved in at the first empty threat of protest, choosing censorship and no-platforming over free speech and debate.
"Our film challenges, on an evidence base, mainstream thought about the best way to tackle HIV/AIDS treatment and it questions the orthodoxy of automatically prescribing unpleasant, debilitating and sometimes life-wrecking drugs.
"Not everyone agrees with it. And some people who don't agree change their minds when they see it. Drug companies and their associated fundraisers don't like it because it challenges a major income stream, hence threats. But a supposedly independent film festival should be independent of such interests."
She concluded: "If people don't agree with the film, they should discuss it, not censor it. Such censorship says that something is going very wrong in our student communities and our society as a whole."
- ends -
Notes for editors
Screening took place yesterday (Sunday) at noon in Soho.
Dr Manuel Garrido, Manoel Penin and Joan Shenton have some availability for interviews this afternoon, Monday April 18, 2016.
The LIFF controversy has some echoes of Robert De Niro's decision to remove the anti-vaccinaton documentary Vaxxed from the Tribeca film festival in New York at the end of March (http://www.theguardian.com/film/2016/mar/27/robert-de-niro-pulls-vaccination-film-tribeca-vaxxed), though there is no suggestion that the two films are in any way similar.
About the film
Positive Hell is a 30 minute documentary written and narrated by journalist Joan Shenton and co-produced in 2015 with director Andi Reiss.
• Nominated for best documentary at Marbella International Film Festival
• Selected for
- Los Angeles CineFest
- Digital Griffix online festival
- Indie Festival 01
• Selected for - then banned from - 2016 London Independent Film Festival
Positive Hell tells the stories of five individuals in the north of Spain who had been intravenous drug users or alcoholics in their teens. They had been treated in rehab units and had overcome their addictions but had tested "HIV" antibody positive. Thirty years on, they were fit and well, despite no regime of antiviral medication. One of them, physician Dr Manuel Garrido, had never taken any antiviral medication, consciously swimming against the tide of HIV orthodoxy for three decades. Another, Manoel Penin, took antivirals for short periods of time but gave them up. Raquel Sanz stopped taking antivirals because they made her feel so ill. She married and had two daughters. Both daughters inherited their mother's HIV antibodies but (as is common) lost them after eighteen months. Raquel's eldest daughter went on to have six children and her younger daughter followed a successful career. Both daughters were immensely grateful to have been kept out of the "AIDS zone".
Positive Hell may be viewed now at http://www.positivehell.com .
For further information, please contact:
Joan Shenton
Tel: 07957 585 515
Email:
Site: www.positivehell.com