World's first aircraft cabin monitor for toxic air announced
2017-03-08
Ready for field testing: the first on-board device to monitor notorious 'fume events' associated with aerotoxic syndrome in commercial aircraft cabins
March 08, 2017, LONDON, UK. Press Dispensary. A UK technology startup today announced that it has created the world's first real-time detector of poisonous compounds in aircraft cabins, particularly those associated with "fume events" or "aerotoxic syndrome". It is looking to commence field-testing on commercial flights. The announcement of the handheld detector by VN Aerotoxic Detection Solutions Ltd (VN-ADS) follows two years of R&D, positive scientific peer reviews and proof-of-detection demonstrations to aviation industry experts.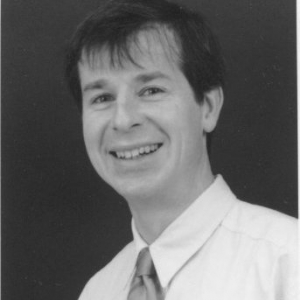 VN-ADS technical director Prof Jeremy Ramsden said: "For decades there have been claims of toxic fume events aboard the world's leading passenger aircraft (1). It isn't something the industry likes to talk about but there's been increasing media coverage in recent years as evidence grows of links between the events and serious ill health, cited in inquests following the deaths of two pilots and an ongoing inquest into the 2014 death of a BA cabin steward(2)."
Unite, the UK union, is presently representing 74 cabin crew in cases involving BA, Virgin Atlantic, easyJet and Jet2, while the Sunday Times recently reported(2) leaked figures showing at least 292 incidents of fumes or smoke inside aircraft operated by British carriers between June 2014 and May 2015.
Professor Ramsden continued: "Airlines and aircraft manufacturers, including Airbus and Boeing, are playing down these events, while the UK's Civil Aviation Authority (CAA) is reported(3) as asserting that cabin air is safe, with no evidence of long-term health effects. Aircraft certification standards stipulate that 'crew and passenger compartment air must be free from harmful or hazardous concentrations of gases or vapours' but there's no real-time instrumental monitoring of aircraft cabin air to ensure this actually happens.
"The reason for lack of monitoring is that, until now, there has been no on-board device capable of doing it. The VN-ADS detector is such a device. It is a gamechanger, designed as a handheld and complying with all on-board aviation safety standards. We're now offering it for field testing to pilots and cabin crew across the world."
VN-ADS is one of a small number of engineering start-ups sponsored by Viridis Navitas Capital Partners Ltd, the brainchild of the investor-entrepreneurs David Newman and Mark Gilmore, who are directors and shareholders of VN-ADS.
- ends -
Notes for editors
(1) www.aerotoxic.org
(2) The Sunday Times 4 December, 2016 (http://bit.ly/vn-ads-times )
(3) Daily Telegraph 4 January, 2017 (http://bit.ly/vn-ads-telegraph )

Background notes
The cabin air of all commercial passenger aircraft, except the recently introduced Boeing 787, is bled off from the engine and hence known as "bleed air". If seals inside the engine leak, fumes derived from the engine oil - some ingredients of which are known neurotoxins - can enter and contaminate the air supply.
Stories of such contamination are many, with campaigners claiming it can cause aerotoxic syndrome in regular fliers. But without an ability to monitor air quality or detect the toxins, proof either way has been difficult. Growing awareness of grave health consequences of chronic exposure followed the coroner's report into the death of BA pilot Richard Westgate in February 2015 and his subsequent letters to both British Airways and the CAA on prevention of future deaths. The coroner ruled that fumes circulating in planes posed "consequential damage" to the health of frequent fliers(3 above). As a result, it is now expected that, in addition to the demands of airline staff and trade unions, airlines and ultimately regulators will demand on board sensors capable of continuously monitoring air quality.
About Viridis Navitas Capital Partners Ltd
VN Capital Partners was formed in 2010 by investor-entrepreneurs David Newman and Mark Gilmore to raise investment for UK technology developments through use of the UK government's Seed Enterprise Investment Scheme (SEIS) and Enterprise Investment Scheme (EIS), which had previously been dominated by investment funds rather than individual investment opportunities. VN Capital Partners broke this mould.
Since then, VN Capital Partners has sponsored six new, individual start-up technology companies and the directors have raised in excess of £2.1m using SEIS and EIS. Investors' paper returns of up to 24 times their initial investment have been delivered so far. See http://www.vn-cp.co.uk/vn-cp-projects/vna-ltd/ .
Two of those start-ups have now reached a technology breakthrough point. One is VN-ADS (above), the other VN-H Power Generation Ltd (VN-HPG), which is developing a highly efficient hydrogen production process capable of replacing up to 20% of the natural gas needed to fuel a power-generating gas turbine. Co-fired with natural gas, the hydrogen will dramatically reduce operating costs and carbon emissions for power stations. See press release at http://bit.ly/vn-hpg-pre .
David Newman and Mark Gilmore are directors and shareholders in the six businesses. Consistent with their mould-breaking approach to technology investment, neither they nor VN Capital Partners take fund management, management success fees or salaries from any business until it reaches profitability. Their goal is technological commercial success and high returns on investment via project exits within 5 to 7 years.
For further information please contact
David Newman, director
VN Capital Partners Ltd
Tel: 020 7993 5307
Email:
Site: www.vn-cp.co.uk

Site: http://www.vn-ads.co.uk
YouTube: http://bit.ly/vn-ads-youtube
PDF brochure: http://bit.ly/vn-ads-pdf