New film from award-winning team shows US and UK censorship alive and well
2017-03-16


March 16, 2017, LONDON, UK. Press Dispensary. The makers of the multi-award winning British HIV/AIDS documentary film Positive Hell, which was screened to acclaim last night at New York's 7th annual Queens World Film Festival (QWFF), have just released a new short film on YouTube, Censored. The first in a trilogy titled Positively wrong, Censored tells how in 2016 Positive Hell was suddenly barred from several confirmed screenings in London and New York after hefty and controversial lobbying. Two of the bans were from film festivals for which Positive Hell had already been selected and programmed.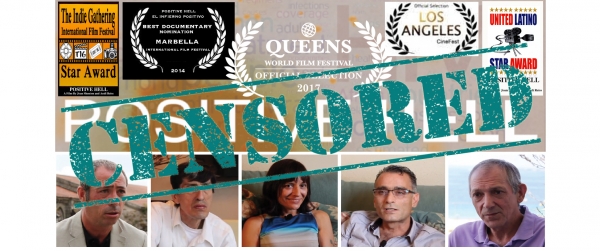 The films' writer and narrator, Joan Shenton, said: "2016 for us was a year of censorship and removal of our right to free speech. On three separate occasions, at three unrelated events, Positive Hell was selected and programmed, then, at the last minute, banned after the organisers were lobbied and threatened with such activities as boycotts and mass demonstrations.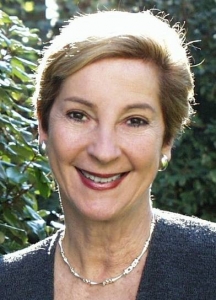 "Two organisers admitted the threats came from AIDS charities; the other one said the lobbyists described themselves as an "enraged community" but we believe they were also AIDS charities with vested interests in keeping the film suppressed. Why? Because HIV positive people interviewed in the film had the temerity to question the antiretroviral treatments offered to them and to ask whether the giant pharmaceutical companies who supply such treatments are always acting in the best interests of those diagnosed HIV positive."
Last night's QWFF screening took place without incident. Significantly, at the screenings that went ahead in 2016, no boycotting or protests actually occurred. Also in 2016, Positive Hell won star awards at the United Latino Festival and The Indie Gathering, was earlier nominated for best documentary at the Marbella International Film Festival and was uncontroversially selected for LA Cinefest, the Digital Griffix online festival and Indie Festival 01, with more selections to be announced for 2017.
Joan Shenton continued: "It seems to us that, behind closed doors, things were said about Positive Hell which are not true, and empty threats were made against it which were never going to materialise because there was no real-world objection to our film. It was made up by the lobbyists. This was all about fear being used to provoke censorship to protect corporate interests. They didn't like what we were saying.
"The point is that both the HIV test and the science behind an HIV positive diagnosis are flawed. An HIV positive diagnosis can be caused by many factors, from recreational drugs to pregnancy, yet can lead to a lifetime of fear and, effectively, drug dependency, not to mention serious side-effects for some. It is also at the centre of a multi-billion dollar global business.
"More and more HIV positives are questioning whether the big business approach is the right one for HIV/AIDS. Our film Positive Hell meets five of them and hears their personal side of the debate, a debate that is vital for the LGBTQ+ communities who are so affected by HIV/AIDS."
From March 15, 2017, Censored can be view on YouTube at http://bit.ly/IRFChannel
- ends -
Notes for editors
Censored is an 11 minute film about the censoring, in 2016, of the film Positive Hell. Positive Hell is a 30-minute documentary that follows the lives of five people, once diagnosed HIV positive, who refused a lifetime of antiretrovirals and lived on in defiance of standard medical prognoses. Both films are written and narrated by Joan Shenton and directed by Andi Reiss.
In the 1980s, Manoel, Pablo, Raquel, Jesus and Manuel, the last a practising MD, each had to confront difficult questions following their diagnoses as HIV positive and the bleak futures presented by their doctors. Though very different people, they had one thing in common: they all chose for varying reasons not to take the HIV treatments that were offered as, seemingly, their only hope. Almost three decades later, all five were living entirely normally, without the treatments, and Raquel had had children who themselves are now healthy adults and HIV negative.
Their stories explore burning questions which concern LGBTQ+ communities and also populations in the developing world with high rates of HIV/AIDS diagnoses: just how reliable are the regular tests and diagnoses for HIV and how essential is it for everyone found HIV positive to submit unquestioningly to a possible lifetime regime of antiretroviral drugs?
For further information please contact
Joan Shenton
Tel: US 011 44 79 57 58 55 15 / Intl + 44 7957 585515
Email:
Site: bit.ly/IRFCensored