SFG20 CAFM integration brings NHS 25% savings potential
2017-03-22


March 22, 2017, Cambridgeshire, UK. Press Dispensary.
Asckey Data Services Ltd have signed an agreement with BESA (Building Engineering Services Association) to become the first Approved Provider of the SFG20 planned and preventative maintenance standard. The standard provides a methodology for buildings maintenance, assisting Facilities Managers to set realistic lifecycle maintenance processes and budgets that could see NHS trusts saving up to 25% on their annual maintenance costs.
SFG20 will be integrated with Asckey's leading CAFM system fmfirst® estates and facilities, giving organisations increased control over maintenance schedules and costs. The combined solution will be available as an option within the standard fmfirst® estates system which will see its standard PPM (planned preventative maintenance) module pre-populated with both the SFG20 core schedules and the newly launched HTM ones. These will be automatically updated each time a relevant SFG20 update is available.
The SFG20 standard is regularly updated with input from an experienced technical committee who review legal and best practice guidelines to ensure that users are always kept informed of the latest legislative requirements. All critical updates will be applied to the fmfirst® system immediately to ensure that schedules are always current.
Using BESA's experience of other industry sectors, the combined solution could mean savings to the Trust of up to 25% of annual maintenance costs. Even using a more conservative view of 10%, this could still see a Trust saving over £1m across 3 years. In addition, the Trust would benefit from knowing that they would always be working to the latest HTM guidelines and therefore complying to both statutory and industry standard maintenance requirements.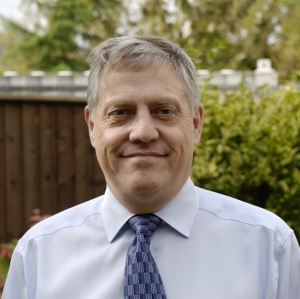 Bernard Hill, Commercial Director for Asckey, stated: "With over 400 maintenance schedules covering over 60 equipment types, the integration with SFG20's core and HTM schedules will enable fmfirst's NHS users to manage their PPM activities, safe in the knowledge that they are following the latest statutory and industry standards". He added: "Trusts can make savings of up to 25% in annual maintenance budgets through the implementation of correct maintenance schedules/frequencies, optimum allocation of staff resources, and increases in asset life spans".
By closely monitoring and maintaining asset inventories, organisations can ensure maximum efficiency from their equipment. This means reduced repair costs as well as improved legislative compliance.
The efficiency and life span of assets can be increased significantly when they are maintained at the appropriate level. Efficient maintenance prolongs the life and efficiency of assets, resulting in energy savings which directly benefits the bottom line of businesses. A study in the US found that "...Poor maintenance practices can increase energy usage by 30 to 60 per cent".
Developed by BESA, SFG20 is the definitive standard for building maintenance. Aimed at facilities managers, consultants, contractors, building owners and anyone else responsible for maintenance, it provides set maintenance parameters aimed at delivering cost and efficiency savings.
Users can also view tasks in order of criticality. Colour-coding simplifies the system, subscribers can tell at-a-glance which tasks are statutory (red), mandatory (pink), function critical (amber) or discretionary (green). The system also offers guidance on overall service times to complete activities, a useful feature for tendering purposes.
- ends -
Notes for editors
Asckey have successfully implemented and supported NHS facilities management software systems in a large number of NHS trusts throughout England and Scotland since 1994. Specialising in bespoke software development, they also provide hosting (including an expanded NHS N3/HSCN connection) and in-house support for internal and external NHS systems. This includes the NHS Digital online efm-portal which includes PLACE and ERIC. Asckey also maintain NHS contracts with the National Ophthalmology Database and the National Cancer Registry.
As well as developing facilities management software, Asckey is involved in major data collection and benchmarking systems for the Department of Health, collecting and analysing many of the statistics relating to the overall condition of the NHS hospital buildings which are then used in strategic NHS management.
Asckey have worked alongside NHS staff to help meet the growing need for efficiency savings, accountability and the need for reliable information systems in the Healthcare sector. Specialist data collection systems, large and small, aim to simplify users' complex system development requirements in order to meet operational standards.
For further information please contact
Bernard Hill, Commercial Director
Asckey Data Services Ltd
Tel: 0845 270 7747 / 07565 468565
Email:
Site: www.asckey.co.uk

Asckey Data Services Ltd
Church End Farm
Warboys Road
Pidley
Cambridgeshire PE28 3DA