Bremain in Spain to Participate in Manchester 'Stop Brexit' March
2017-09-25
Sue Wilson, Chair of Bremain in Spain, to address crowd at rally
September 25, 2017, Valencia, Spain. Press Dispensary.
Bremain in Spain (
http://www.bremaininspain.com
), a group campaigning for the rights of British citizens in Spain, will be making its presence felt at the Stop Brexit National March in Manchester on Sunday 1 October. Sue Wilson, Chair of the organisation, will be speaking at the event alongside 10 other anti-Brexit speakers. The March is timed to coincide with the Tory party conference, which takes place in Manchester from 1-4 October. The Stop Brexit National March is the culmination of a series of protest events in the "Autumn of Discontent".
Brexit negotiations have stalled several times recently and Theresa May's speech in Florence on 22 September did not offer any new outlook, apart from a request for a two-year implementation period ahead of Brexit. Meanwhile the Tories attempt to put their house in order amid deep and widening party divisions.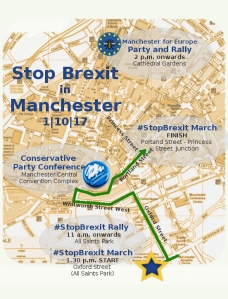 Bremain in Spain is also concerned that Theresa May made scant mention of the rights of British citizens in the EU27 and EU citizens in the UK during her speech, giving very little reassurance to those who have been living in limbo ever since the referendum.
Sue Wilson says: "We hold the Tories responsible for the mess that is Brexit. Our voices must be heard - we have been invisible for too long. Members of Bremain in Spain will be marching at this event to demonstrate that our anger, fear and despair at Brexit has not dissipated and we're not giving up. We've witnessed poor press coverage at prior anti-Brexit marches but we believe that, on the back of the Florence speech and other smaller-scale protest events, this march will be big news."
One highlight of the event will be a new float by Jacques Tilly, whose notorious creations of Theresa May and Donald Trump caused a stir at the Dusseldorf carnival. Says Sue: "We have been assured by Peter French of StopBrexit Ltd, that the new float is non-violent and will make us all smile. It is sure to draw a big crowd of protesters and media alike."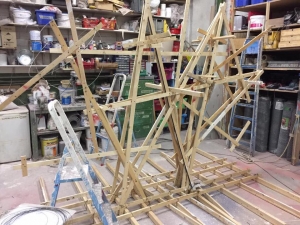 The event starts at All Saints Gardens, Grosvenor Square, Manchester with an 11.00am rally at which Sue Wilson will speak alongside Alistair Campbell, AC Grayling, Bonnie Greer and Alison McGovern.
The March then departs at 1.30pm along Oxford Street, past the Tory Party Conference at the Convention Complex, before ending at the Portland Street/Princess Street junction. The march is followed by a street party in Cathedral Gardens organised by Manchester for Europe.
For further information, and to donate, contact StopBrexit Ltd: https://www.stopbrexitmarch.com

- ends -
Notes for editors
Bremain in Spain is a group campaigning for the UK to remain in the European Union and to protect the rights of British migrants living and working in Spain. Run by a team of volunteers and chaired by Sue Wilson - a resident of the Valencian Community - the group advocates a tolerant and outward-looking society. It believes this is best achieved by the UK remaining a member of the EU. Bremain in Spain is part of the British in Europe coalition of 10 UK citizens' groups across the EU. It is also affiliated to Britain for Europe and European Movement.
For further information please contact
Sue Wilson, Chair
Bremain in Spain
Email:
Jo Chipchase
Press Officer
Email:
Tel: + 34 696 056 328

Alastair Stewart
Deputy Press Officer
Email:
Tel: + 44 7549 504281

Site: www.bremaininspain.com
Facebook: Bremain in Spain
Twitter: @BremainInSpain