The HPV scandal: pain and suffering for young women. Sacrificial Virgins II
2017-10-05
•
Launch of Pain and Suffering: part two in the trilogy of films, Sacrificial Virgins
•

HPV vaccine is by far the world's biggest source of vaccine adverse reactions
•

Film uncovers reasons for HPV vaccine's poor record
•

YouTube: Pain and Suffering




October 05, 2017, London, UK. Press Dispensary.

The HPV vaccine - one of the world's most popular vaccines - is also the world's greatest source of serious adverse reactions, on a different scale to any other mass-administered vaccine, according to a new film launched today on YouTube.

Pain and Suffering

, part two of the three-part series

Sacrificial Virgins

, examines why the reported number of adverse reactions associated with the HPV vaccine is so great, offering a shocking analysis of what may have gone wrong.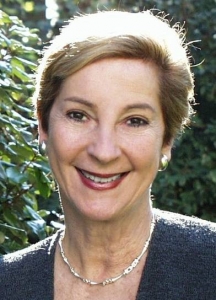 "It is a medical scandal," asserts the film's writer and narrator, Joan Shenton. "The Human Papilloma Virus vaccine - or HPV vaccine - is in a class of its own when it comes to causing pain and suffering, and in Sacrificial Virgins we are asking why.
"The vaccine is supposed to prevent cervical cancer in later life. In part one of our series, we lifted the veil on that claim. Now, in part two, we look at what adverse reactions really mean and uncover an appalling potential cause for them: replacing long established vaccine additives with new additives or new combinations of additives that have not undergone long-term safety trials."
The leading HPV vaccines, Gardasil and Cervarix, are widely administered, often freely in schools or through national immunisation programmes. In the UK, the uptake in adolescent girls is well over 85%(1); in the US, it's 60% of adolescent girls and boys(2). Japanese rates were comparable with the UK's until the government suspended the programme in 2013 because of the number of adverse reactions(3).
There has been no such suspension in the UK, US or most countries. Yet UK government records, revealed in the film, show that in the years 2008-2014 reports of adverse events attributed to the HPV vaccine far exceeded reports for any other vaccine, including those on the most common mass vaccination programmes: by April 2017, such reports had reached nearly 9,000, including more than 3,000 "serious" reports(4). No other vaccine comes close.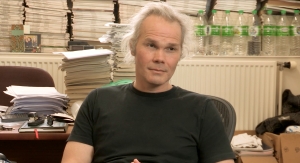 Christopher Exley, professor of bioinorganic chemistry at the UK's University of Keele, points to the manufacturers' choice of new aluminium additives as the probable cause. For 90 years, aluminium "adjuvants" have been added to vaccines, to enhance the body's immune response, but the formulations in both the leading HPV vaccines are not the traditional ones.
In the film, Professor Exley censures Cervarix for trialling its vaccine without including its new adjuvant mixture - "All of the safety trials for Cervarix did not use the mixture" - and Gardasil for using "a completely new aluminium adjuvant - one which has essentially not been used before." Exley also criticizes the manufacturers of both vaccines for adding aluminium to the placebo group in their safety trials: "This is clearly crazy. This is clearly something which has been designed … so the whole vaccine looks safe."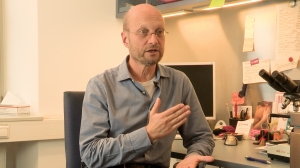 Dr Christian Fiala, Viennese specialist in obstetrics and gynaecology, also censures the use of aluminium in the vaccine placebo groups: "This is what basically would be called cheating. In scientific terms, it is called bias."
Pain and Suffering shows how adverse effects can be fundamentally life changing, including severe neurological conditions. The film introduces two young women who suffered exactly such conditions shortly after receiving HPV vaccine treatments. Ruby Shalom, now 16, became almost entirely paralysed as a young teen after receiving her first HPV vaccine injection and Chloe Leanne Brooks became ill after her second injection at the age of 12: she too has suffered a form of paralysis and her condition has deteriorated to the point where, unable to eat, she is now wholly dependent on intravenous fluids, medications and her mother's care.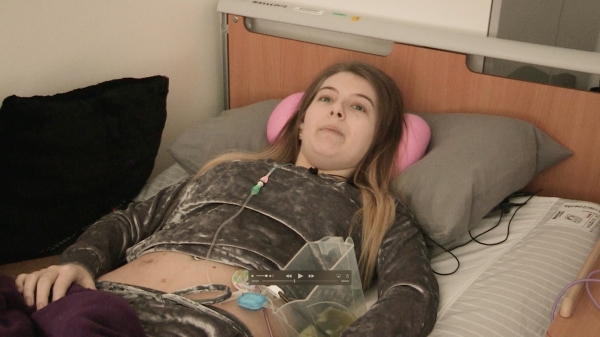 Joan Shenton concludes: "There is no smoke without fire. These young women are suffering, like so many others. Society, as well as manufacturers and governments, have to ask if it is right to allow a vaccine which has not even been shown to be effective against cancer to continue to damage girls and young women."
YouTube: Pain and Suffering
- ends -
Notes for editors
(1) UK government report: http://bit.ly/HPV-UKgovt
(2) US government infographic: http://bit.ly/HPV-USgovt
(3) The Lancet: http://bit.ly/HPV-Lancet
(4) UK Secretary of State for Health: http://bit.ly/HPV-UKsecState
Sacrificial Virgins is a series in three parts written and narrated by Joan Shenton and directed by Andi Reiss. It is a co-production between Meditel Productions and Yellow Entertainment.
Part one, titled Not for the Greater Good, is now live on YouTube at http://bit.ly/SV-NotGood
Part three, A penny for your pain, will be launched soon and will look at the litigation around the world, including a potential game-changing class action in Japan.
A 30 minute version of Sacrificial Virgins will be presented to international film festivals, starting later in the year.
Joan Shenton has extensive experience of producing and presenting television and radio programmes, including many peak time network documentaries for the BBC, Channel 4, Central TV, and Thames TV.
Joan Shenton's independent production company, Meditel Productions, has won seven television awards and was the first independent company ever to win a Royal Television Society Award for an episode of Channel 4's Dispatches. It has produced eight network documentaries for Channel 4, Sky News and M-Net, South Africa on the AIDS debate. "AIDS - The Unheard Voices" won the Royal Television Society Award for Current Affairs.
The HIV/AIDS documentary film, Positive Hell, has won a wide array of film festival awards since 2015, most recently the Special Jury Prize for Global Social Impact at the prestigious Queens World Film Festival in Queens, New York. Like Sacrificial Virgins, Positive Hell was written and narrated by Joan Shenton and directed by Andi Reiss, and is a co-production between Meditel Productions and Yellow Entertainment.
For further information please contact
Joan Shenton, Sacrificial Virgins
Tel: 011 44 79 57 58 55 15
Email:
YouTube: http://bit.ly/SV-Pain