Der HPV-Skandal ,Jungfrauenopfer'. Teil 2 der Trilogie: Schmerz und Leid junger Frauen
2017-10-05
•
HPV-Impfung hat die meisten Nebenwirkungen aller Massenimpfungen
•

Der Film enthüllt die Gründe für die geringe Wirksamkeit der HPV-Impfung
•

YouTube: Schmerz und Leid




Oktober 05, 2017, LONDON, Vereinigtes Königreich. Press Dispensary.

Die HPV-Impfung - eine der weltweit populärsten Impfungen - ist die bei weitem häufigste Ursache für schwere Impfschäden, wie ein neuer Film zeigt, der heute auf YouTube online geht. Teil 2 (Titel:

Schmerz & Leid

) der dreiteiligen Serie

Jungfrauenopfer

untersucht, warum die Nebenwirkung bei der HPV-Impfung so häufig sind, und zeigt auf, was die Ursachen sind.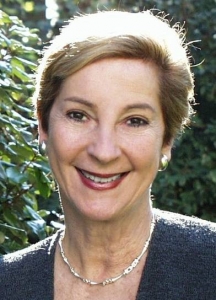 "Es ist ein medizinischer Skandal," urteilt Joan Shenton, Autorin und Sprecherin des Films. "Die HPV-Impfung (HPV steht für Human Papilloma Virus) - hat wesentlich mehr und schwerere Nebenwirkungen als alle anderen Impfungen, und wir fragen im Film 'Jungfrauenopfer', warum das so ist.
"Die Impfung sollte eigentlich Gebärmutterhalskrebs im höheren Alter verhindern. In Teil 1 unserer Serie haben wir dieses Versprechen des Herstellers kritisch hinterfragt. In Teil 2 zeigen wir die Nebenwirkungen auf und enthüllen ihre vermutliche Ursache: die bisherigen Zusatzstoffe zu den Impfungen wurden durch Neue ersetzt, für es keine Untersuchungen über die Langzeitfolgen gibt."
Der HPV-Impfstoff (Produktnamen Gardasil und Cervarix) wird sehr häufig angewandt, oft sogar durch staatliche Impfprogramme oder in Schulen kostenlos abgegeben. In Großbritannien sind mehr als 85% der heranwachsenden Mädchen bereits geimpft(1); in den USA sind es 60% der heranwachsenden Mädchen und Buben(2). Die Zahlen für Japan entsprachen denen von Großbritannien, bis die Regierung das Impfprogramm im Jahr 2013 wegen der hohen Nebenwirkungsrate abgebrochen hat(3).
Weder Großbritannien noch die USA noch die meisten anderen Staaten sind dem japanischen Beispiel gefolgt. Der Film legt offizielle britische Dokumente vor, wonach zwischen 2008 und 2014 die Häufigkeit von Nebenwirkungen der HPV-Impfung die aller anderen Massenimpfungen bei weitem übertraf. Bis April 2017 lagen fast 9.000 solcher Meldungen vor, davon betrafen mehr als 3.000 "schwerwiegende" Nebenwirkungen(4). Kein anderer Impfstoff kommt auch nur in die Nähe solcher Zahlen.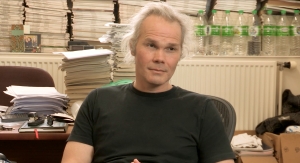 Christopher Exley, Professor für Bioanorganische Chemie an der englischen Universität Keele hält die neuen Aluminiumzusätze für die mögliche Ursache. Zwar wird Aluminium seit 90 Jahren als Impfstoffzusatz genützt, um die Immunantwort des Körpers zu verstärken, doch handelt es sich bei den Aluminiumzusätzen in den beiden hauptsächlich verwendeten HPV-Impfstoffen um neue, noch ungetestete Verbindungen.
Im Film weist Professor Exley nach, dass Cervarix in den medizinischen Studien ohne diese neuen Aluminiumzusätze getestet wurde - "Keine der Sicherheitsreihen von Cervarix enthielt die neuen Verbindungen" - ebensowenig Gardasil, das "eine komplett neue Aluminiumverbindung enthält, die noch niemals verwendet wurde." Exley kritisiert die Hersteller weiters für den Trick, die Aluminiumzusätze auch in der Kontrollgruppe zu verabreichen: "Das ist wissenschaftlich komplett falsch. Das wurde offensichtlich mit Absicht gemacht … damit der Impfstoff sicherer erscheint." (Anmerkung: Die Kontrollgruppe/Plazebogruppe muss eine wirkungslose Substanz erhalten, damit Nebenwirkungen im Vergleich deutlich erkennbar werden.)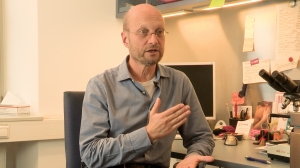 Auch der Wiener Facharzt für Frauenheilkunde und Geburtshilfe DDr. Christian Fiala, verurteilt die Beifügung von Aluminium in der Kontrollgruppe: "Das ist einfach Betrug. Bei der Auswertung wissenschaftlicher Studien nennt man diese Vorgangsweise eine 'Verzerrung' oder einen 'systematischen Fehler'."
Schmerz & Leiden zeigt, wie sehr Nebenwirkungen ein Leben beeinträchtigen können, bis hin zu schweren neurologischen Schädigungen. Im Film lernt man zwei junge Frauen kennen, bei denen unmittelbar nach ihrer HPV-Impfung solche schweren Nebenwirkungen auftraten. Ruby Shalom ist jetzt 16 Jahre alt; sie ist fast vollständig gelähmt, seit sie als junger Teenager ihre erste HPV-Impfung erhielt. Chloe Leanne Brooks erkrankte mit zwölf Jahren nach ihrer zweiten Injektion: auch bei ihr trat eine Lähmung auf, die inzwischen so weit fortgeschritten ist, dass sie nicht essen kann sondern intravenös ernährt werden muss und völlig von der Pflege durch ihre Mutter abhängig ist.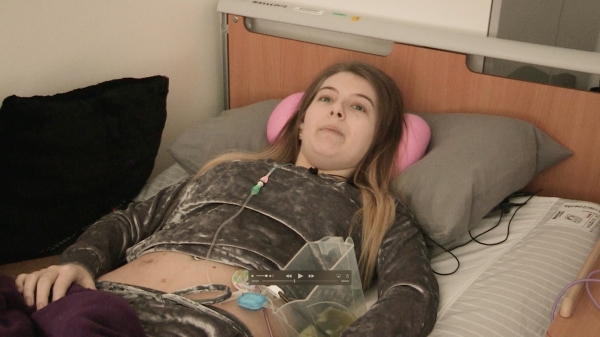 Joan Shenton resümiert: "Nebenwirkungen wie diese haben eine Ursache. Diese jungen Frauen leiden daran, genau wie viele andere auch. Sowohl die Gesellschaft als auch die Hersteller und die staatlichen Gesundheitsbehörden müssen sich fragen, ob ein Impfstoff zugelassen werden darf, dessen Wirksamkeit nicht bewiesen ist, dessen Nebenwirkungen aber Mädchen und junge Frauen schädigen."
YouTube: Schmerz und Leid
- ende -
Hinweise für Redakteure
Referenzen
(1) UK government report: http://bit.ly/HPV-UKgovt
(2) US government infographic: http://bit.ly/HPV-USgovt
(3) The Lancet: http://bit.ly/HPV-Lancet
(4) UK Secretary of State for Health: http://bit.ly/HPV-UKsecState
Jungfrauenopfer ist eine dreiteilige Serie von Joan Shenton (Autorin und Sprecherin) und Andi Reiss (Regisseur). Es handelt sich um eine Koproduction von Meditel Productions und Yellow Entertainment.
Teil 1 der Filmserie (Titel: Nicht im Interesse der Allgemeinheit, Engl. Originaltitel: Not for the Greater Good) ist auf YouTube unter http://bit.ly/SV-NotGood
Teil 3 (Titel: Keinen Groschen für Deine Schmerzen, Engl. Originaltitel: A penny for your pain) wird sich mit den weltweiten Schadenersatzklagen aufgrund von Impfschäden nach HPV-Impfungen beschäftigen, darunter einer wegweisenden Gruppenklage in Japan.
Eine dreißigminütige Version von Jungfrauenopfer (Engl. Originaltitel: Sacrificial Virgins) wird ab Jahresende auf internationalen Filmfestivals zu sehen sein.
Joan Shenton ist eine erfahrene Produzentin und Präsentatorin von TV- und Radio-Programmen, u.a. vielen Dokumentationen zur Hauptsendezeit von BBC, Channel 4, Central TV, und Thames TV.
Joan Shentons unabhängige Produktionsfirma, Meditel Productions, hat bisher 7 TV-Preise gewonnen und als erstes unabhängiges Unternehmen den Royal Television Society Award für eine Folge des investigativen Formates Dispatches auf Channel 4. Über die AIDS-Debatte hat sie 8 Dokumentationen für Channel 4, Sky News und M-Net (Südafrika) produziert. Ihr Film AIDS - The Unheard Voices hat den Royal Television Society Award for Current Affairs gewonnen.
Die HIV/AIDS-Dokumentation Positive Hell hat seit 2015 auf Filmfestivals eine große Zahl von Preisen gewonnen, als jüngstes den Special Jury Prize for Global Social Impact beim renommierten Queens World Film Festival in Queens, New York. Genau wie Sacrificial Virgins wurde auch Positive Hell von Joan Shenton geschrieben und gesprochen (Regisseur Andi Reiss) und ist eine Koproduktion von Meditel Productions und Yellow Entertainment.
Kontakt für Journalisten
Joan Shenton, Sacrificial Virgins
Telefon: + 44 7957 585515
eMail:
YouTube: http://bit.ly/SV-Pain