El escándalo del VPH: dolor y sufrimiento para las mujeres jóvenes. Sacrificial Virgins II (Vírgenes expiatorias)
2017-10-05
• El dolor y el sufrimiento: la segunda parte de la trilogía de películas, Sacrificial Virgins (Vírgenes expiatorias)
• La vacuna contra el VPH es, con mucho, la mayor fuente mundial de reacciones adversas a una vacuna
• Película revela las razones por el mal historial de la vacuna contra el VPH
• YouTube: El dolor y el sufrimiento
Octubre 05, 2017, Londres, Reino Unido. Press Dispensary.
La vacuna contra el VPH, una de las vacunas más populares del mundo, es también la mayor fuente mundial de reacciones adversas graves, en una escala diferente a cualquier otra vacuna de administración masiva, según una nueva película lanzada hoy en YouTube. El
dolor y el sufrimiento
, la segunda parte de tres de la serie
Sacrificial Virgins
(
Vírgenes expiatorias
), examina por qué el número reportado de reacciones adversas asociadas con la vacuna contra el VPH es tan grande, ofreciendo un análisis impactante de lo que hubiera podido salir mal.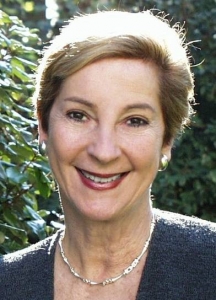 "Es un escándalo médico", afirma el escritor y narrador de la película, Joan Shenton. "La vacuna contra el Virus del Papiloma Humano - o la vacuna contra el VPH - está en una clase propia cuando se trata de causar dolor y sufrimiento, y en las Sacrificial Virgins (Vírgenes expiatorias) nos preguntamos por qué.
"Se supone que la vacuna previene el cáncer de cuello de útero en la vida adulta. En la primera parte de nuestra serie, levantamos el velo sobre esa afirmación. Ahora, en la segunda parte, observamos lo que realmente significan las reacciones adversas y descubrimos una terrible causa potencial para ellas: reemplazar los aditivos vacunales establecidos hace mucho tiempo con nuevos aditivos o nuevas combinaciones de aditivos que no han sido sometidos a ensayos de seguridad a largo plazo ".
Las principales vacunas contra el VPH, Gardasil y Cervarix, se administran ampliamente, a menudo libremente en las escuelas o mediante programas nacionales de inmunización. En el Reino Unido, la aceptación de las adolescentes es mucho más del 85% (1); en los Estados Unidos, es del 60% de adolescentes y niñas (2). Las tasas japonesas fueron comparables con las del Reino Unido hasta que el gobierno suspendió el programa en 2013 debido al número de reacciones adversas (3).
No ha habido tal suspensión en el Reino Unido, EE.UU. o la mayoría de los países. Sin embargo, los registros del gobierno del Reino Unido, revelados en la película, muestran que en los años 2008-2014 los informes de efectos adversos atribuidos a la vacuna contra el VPH superaron con creces los informes de cualquier otra vacuna, incluidos aquellos de los más comunes programas de vacunación masiva: en abril 2017, los informes llegaron a casi 9.000, incluidos más de 3.000 informes "serios" (4). Ninguna otra vacuna se acerca a estos datos.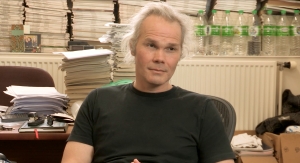 Christopher Exley, profesor de química bioinorgánica en la Universidad del Reino Unido de Keele, apunta como causa probable la elección de los fabricantes de nuevos aditivos de aluminio. Durante los años 90, se han añadido "coadyuvantes" de aluminio a las vacunas, para mejorar la respuesta inmune del cuerpo, pero las formulaciones en las vacunas VPH líderes no son las tradicionales.
En la película, el profesor Exley censura a Cervarix por ensayar su vacuna sin incluir su nueva mezcla adyuvante - "En todos los ensayos de seguridad de Cervarix no utilizaron la mezcla" - y a Gardasil por usar "un adyuvante de aluminio completamente nuevo - que esencialmente no ha sido utilizado antes." Exley también critica a los fabricantes de ambas vacunas por añadir aluminio al grupo placebo en sus ensayos de seguridad: "Esto es claramente una locura. Esto es claramente algo que ha sido diseñado ... para que toda la vacuna parezca segura".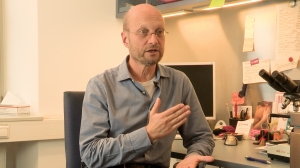 El Dr. Christian Fiala, especialista vienés en obstetricia y ginecología, también censura el uso del aluminio en los grupos de placebo de la vacuna: "Esto es lo que básicamente se llamaría engaño. En términos científicos, se llama mala fe."
Dolor y sufrimiento muestra cómo los efectos adversos pueden fundamentalmente empeorar las condiciones de vida, incluyendo condiciones neurológicas severas. La película presenta a dos mujeres jóvenes que sufrieron exactamente los efectos adversos poco después de recibir la vacuna contra el VPH. Ruby Shalom, ahora de 16 años, se paralizó casi completamente cuando era joven después de recibir su primera inyección de vacuna contra el HPV y Chloe Leanne Brooks enfermó después de su segunda inyección a los 12 años: también sufrió una forma de parálisis y su condición se ha deteriorado hasta el punto de que es incapaz de comer y ahora depende totalmente de líquidos intravenosos, medicamentos y el cuidado de su madre.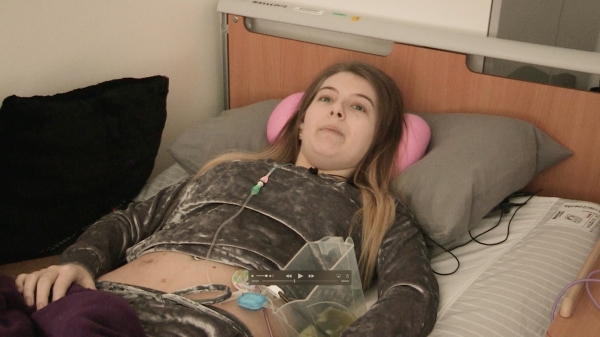 Joan Shenton concluye: "No hay humo sin fuego. Estas mujeres jóvenes están sufriendo, como tantas otras. La sociedad, así como los fabricantes y los gobiernos, tienen que preguntarse si es correcto permitir que una vacuna de la que ni siquiera ha demostrado su eficacia contra el cáncer siga perjudicando a niñas y mujeres jóvenes".
YouTube: El dolor y el sufrimiento
- finaliza -
Notas para editores
(1) Informe del gobierno de Reino Unido: http://bit.ly/HPV-UKgovt
(2) Infografía del gobierno de los Estados Unidos: http://bit.ly/HPV-USgovt
(3) The Lancet: http://bit.ly/HPV-Lancet
(4) Secretaría de Estado para la Salud de Reino Unido: http://bit.ly/HPV-UKsecState
Sacrificial Virgins (Vírgenes expiatorias) es una serie en tres partes escrita y narrada por Joan Shenton y dirigida por Andi Reiss. Es una coproducción de Meditel Productions y Yellow Entertainment.
La primera parte, titulada Not for the Greater Good (No por el Bien Común), ya está en vivo en YouTube en http://bit.ly/SV-NotGood
La tercera parte, A penny for your pain (Un centavo por tu dolor), se lanzará pronto y examinará el litigio en todo el mundo, incluyendo una posible acción colectiva en Japón.
Una versión de 30 minutos de Sacrificial Virgins (Vírgenes expiatorias) será presentada a festivales internacionales de cine, comenzando a finales de año.
Joan Shenton tiene una amplia experiencia en la producción y presentación de programas de televisión y radio, incluyendo muchos documentales de alta audiencia en la BBC, Channel 4, Central TV y Thames TV.
La productora independiente de Joan Shenton, Meditel Productions, ganó siete premios televisivos y fue la primera compañía independiente en ganar un premio Royal Television Society por un episodio de Dispatches de Channel 4. Ha producido ocho documentales para Channel 4, Sky News y M-Net, Sudáfrica en el debate sobre el SIDA. "AIDS - The Unheard Voices" (SIDA - Las voces no escuchadas) ganó el Premio de la Royal Television Society por Asuntos de Actualidad.
La película documental sobre el VIH / SIDA, Positive Hell (Infierno positivo), ha ganado una amplia gama de premios de festivales de cine desde el año 2015, más recientemente el Premio Especial del Jurado para el Impacto Social Global en el prestigioso Queens World Film Festival en Queens, Nueva York. Como Sacrificial Virgins (Vírgenes expiatorias), Positive Hell (Infierno positivo) fue escrito y narrado por Joan Shenton y dirigido por Andi Reiss, y es una coproducción de Meditel Productions y Yellow Entertainment.
Para más información, por favor contacte con
Joan Shenton, Sacrificial Virgins
Tel: + 44 7957 585515
Correo electrónico:
YouTube: http://bit.ly/SV-Pain