GlaxoSmithKline, Merck se enfrentan a las acciones del HPV. Vírgenes Expiatorias III
2017-10-19
• La nueva película informa que los fabricantes de Gardasil y Cervarix comparecen ante los tribunales por daños y perjuicios
• Demandas y acciones colectivas amenazan en Japón, América y Europa
• Médicos australianos amenazados con una demanda judicial por prescripción negligente
Octubre 19, 2017, LONDRES, Reino Unido. Press Dispensary.
Los fabricantes de las controvertidas vacunas contra el VPH Gardasil y Cervarix, administradas de forma generalizada en todo el mundo a pesar de las peticiones de su retirada por razones de seguridad, pronto serán demandados en tribunales de todo el mundo. La película sobre esta temática
A penny for your pain
(
Un centavo por tu dolor
), lanzada hoy en
YouTube
, describe cómo pacientes de países tan distantes como Japón y Colombia están dispuestos a demandar a los gigantes farmacéuticos Merck y GlaxoSmithKline por daños y perjuicios, tras conocer sus graves reacciones adversas. Grupos de pacientes en Estados Unidos, Reino Unido y España están siguiendo estrechamente los casos y la atención legal australiana se centró en los médicos que prescribieron las vacunas.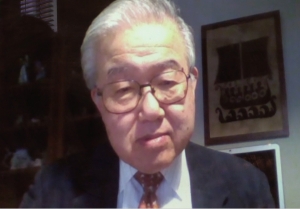 En A penny for your pain (Un centavo por tu dolor), el eminente neurólogo japonés, Dr. Hirokuni Beppu, dice: "En la actualidad, cerca de 120 personas están demandando a las compañías farmacéuticas. Ahora está sucediendo en ocho ciudades de Japón y hay más personas interesadas en iniciar acciones legales en este sentido". Esto sigue a una decisión del gobierno de Japón de 2013 que establece que "las vacunas contra el cáncer de cuello uterino ya no deberían recomendarse a niñas de entre 12 y 16 años" debido al nivel de reacciones adversas graves registradas en Japón.
La película también informa de cómo, a principios de este año, el Tribunal Supremo español estableció un vínculo causal entre la vacuna contra el VPH y la muerte de una niña en 2012 después de su segunda dosis de la vacuna, y cómo se está preparando una acción colectiva en Colombia en nombre de 400 pacientes a las que se les suministró la vacuna del HPV.
A penny for your pain (Un centavo por tu dolor), es la tercera película de la trilogía de YouTube Sacrificial Virgins (Vírgenes expiatorias), que examina si los riesgos asociados con la vacunación infantil contra el Virus del Papiloma Humano (VPH) están justificados por la afirmación de que reducen significativamente la amenaza del cáncer cervical en edades posteriores.
A través de análisis científicos y exámenes de datos de reacciones adversas, y mediante entrevistas a mujeres jóvenes que sufrieron daños neurológicos graves después del tratamiento con Gardasil o Cervarix, la serie llega a duras conclusiones.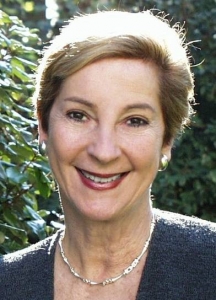 El escritor y narrador de la serie Joan Shenton dice: "Sacrificial Virgins (Vírgenes expiatorias) llega a la conclusión de que el riesgo de reacciones adversas graves e incluso mortales es alto, está en una liga diferente a cualquier otra vacuna administrada en masa. Sin embargo, los supuestos beneficios para el cáncer no han sido probados. No hay base científica para decir que, décadas después de la vacunación masiva, en realidad habrá una reducción consiguiente en los cánceres de cuello uterino. De hecho, no hay pruebas de que el VPH incluso cause estos cánceres cervicales ".
El Dr. Beppu agrega: "La vacuna contra el VPH es inútil porque la proporción riesgo-beneficio es muy baja".
Las demandas judiciales individuales y las acciones colectivas son fruto de la frustración de pacientes y grupos de pacientes de todo el mundo (la Organización Mundial de la Salud en 2017 registró casi 170.000 reacciones adversas en 100 países, incluidas 280 muertes), quienes creen que es la única forma de que las compañías farmacéuticas y las autoridades sanitarias admitan que hay un problema.
Shenton concluye: "Es un recordatorio de otros escándalos, desde Thalidomide en los años 60 hasta los implantes de malla vaginal del siglo XXI, que dieron lugar a un registro de 57 millones de dólares en daños y perjuicios que se otorgaron en las últimas semanas *. Durante años, los fabricantes afirmarán que no existe ningún problema hasta que, de repente, los tribunales descubran que sí. Las vacunaciones contra el VPH se dirigen hacia ese punto".
La última palabra en A penny for your pain (Un centavo por tu dolor) fue dada por la australiana Kristin Clulow, lesionada después del tratamiento en 2008: "Me gustaría decirles que lo que están haciendo no es ético. Necesitan investigar su producto - deben sacarlo del mercado e investigarlo - porque lo que están haciendo es hacer daño a la gente ... esta es una lesión cerebral permanente con la que he tenido que vivir durante nueve años".
- finaliza -
Notas para editores
* Escándalo de malla vaginal: http://bit.ly/JJMeshScandal
Sacrificial Virgins (Vírgenes expiatorias) es una serie en tres partes escrita y narrada por Joan Shenton y dirigida por Andi Reiss. Es una coproducción de Meditel Productions y Yellow Entertainment.
La primera parte, titulada Not for the Greater Good (No por el Bien Común), ya está en vivo en YouTube en http://bit.ly/SV-NotGood
La segunda parte, titulada Pain and suffering (Dolor y sufrimiento), se centra en dos jóvenes víctimas británicas y una probable causa de las reacciones adversas. Está en en YouTube en http://bit.ly/PD-SV2-English.
Una versión de 30 minutos de Sacrificial Virgins (Vírgenes expiratorias) será presentada a festivales internacionales de cine, comenzando a finales de año.
Joan Shenton tiene una amplia experiencia en la producción y presentación de programas de televisión y radio, incluyendo muchos documentales de alta audiencia en la BBC, Channel 4, Central TV y Thames TV.
La productora independiente de Joan Shenton, Meditel Productions, ganó siete premios televisivos y fue la primera compañía independiente en ganar un premio Royal Television Society por un episodio de Dispatches de Channel 4. Ha producido ocho documentales para Channel 4, Sky News y M-Net, Sudáfrica en el debate sobre el SIDA. "AIDS - The Unheard Voices" (SIDA - Las voces no escuchadas) ganó el Premio de la Royal Television Society por Asuntos de Actualidad.
La película documental sobre el VIH / SIDA, Positive Hell (Infierno positivo), ha ganado una amplia gama de premios de festivales de cine desde el año 2015, más recientemente el Premio Especial del Jurado para el Impacto Social Global en el prestigioso Queens World Film Festival en Queens, Nueva York. Como Sacrificial Virgins (Vírgenes expiatorias), Positive Hell (Infierno positivo) fue escrito y narrado por Joan Shenton y dirigido por Andi Reiss, y es una coproducción de Meditel Productions y Yellow Entertainment.
Para más información, avances de prensa y entrevistas, por favor contacte con:
Joan Shenton, Sacrificial Virgins
Tel: + 44 7957 585515 (UK)
Correo electrónico:
YouTube vídeo: http://bit.ly/SV-PennyPain
YouTube lista de reproducción: http://bit.ly/SV-playlist