Schadenersatzklagen gegen die HVB-Impfstoffhersteller GlaxoSmithKline und MSD. Jungfrauenopfer III. Teil
2017-10-25
•
Der neue Film berichtet über Schadenersatzklagen, die auf die Hersteller von Gardasil und Cervarix zukommen
•

In Japan, Nord- und Südamerika sowie Europa werden sowohl Einzelklagen und Sammelklagen vorbereitet
•

Australischen Ärzten drohen Anzeigen für mutmaßlich fahrlässige Verordnungen




Oktober 25, 2017, LONDON, UK. Press Dispensary.

Die Hersteller der unter Beschuss geratenen HPV-Impfstoffe

Gardasil

und

Cervarix

– die trotz immer lauterer Rufe sie wegen Sicherheitsmängeln vom Markt zu nehmen weltweit immer noch routinemäßig angewandt werden – werden demnächst auf der ganzen Welt vor den Gerichten angeklagt. Der aktuelle Film Keinen Groschen für Deine Schmerzen (Englischer Originaltitel:

A penny for your pain

) , der seit heute auf Youtube zu sehen ist, beschreibt wie sich Patientinnen von Japan bis Kolumbien darauf vorbereiten, die Pharmariesen MSD und GlaxoSmithKline wegen schweren Nebenwirkungen zu klagen. Vor allem Patienten-Selbsthilfegruppen aus den USA, UK und Spanien haben sich dazu engagiert. Australische Gruppen konzentrieren sich hingegen auf Klagen gegen die verschreibenden Ärzte.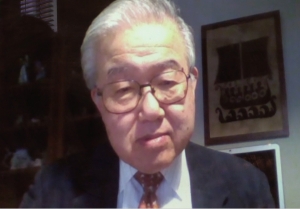 In der Dokumentation Keinen Groschen für Deine Schmerzen sagt der renommierte japanische Neurologe Dr. Hirokuni Beppu: "Es haben bereits etwa 120 Personen gegen Pharmafirmen geklagt. Das spielt sich in acht japanischen Städten ab; weitere Patientinnen bereiten Klagen vor." Die Grundlage für die Klagen ist eine Entscheidung der japanischen Regierung aus dem Jahr 2013 wonach "Impfungen gegen Gebärmutterkrebs für Mädchen zwischen 12 und 16 Jahren nicht länger empfohlen werden sollen" und zwar wegen der Häufigkeit gemeldeter schwerer Nebenwirkungen.
Der Film berichtet auch, dass ein spanisches Obergericht zu Beginn dieses Jahres einen Zusammenhang zwischen einer HPV-Impfung und dem Tod eines jungen Mädchens nach ihrer zweiten Impfung im Jahr 2012 anerkannt hat. Daraufhin wird jetzt in Kolumbien von 400 Patientinnen nach einer HPV Impfung eine Sammelklage vorbereitet.
Keinen Groschen für Deine Schmerzen ist der dritte Teil der YouTube-Trilogie Jungfrauenopfer und untersucht, ob es gerechtfertigt ist junge Teenager dem Risiko der Impfung gegen das Human Papilloma Virus (HPV) auszusetzen um sie – wie behauptet - im späteren Leben vor Muttermundkrebs zu schützen.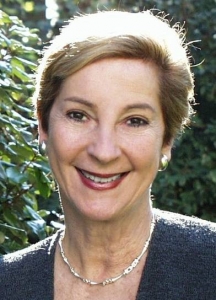 Die Serie präsentiert die Fakten sowohl aufgrund von wissenschaftlichen Analysen und Statistiken der Nebenwirkungen als auch durch Interviews mit jungen Frauen, die durch die Behandlung mit Gardasil oder Cervarix an schweren neurologischen Schäden leiden.

Die Autorin und Sprecherin der Serie, Joan Shenton, sagt: "'Jungfrauenopfer' kommt zu dem Ergebnis, dass das Risiko schwerer bis hin zu lebensbedrohlichen Nebenwirkungen hoch ist – und zwar in einer anderen Größenordnung als alle anderen Massenimpfungen. Der behauptete Schutz gegen Krebs ist hingegen unbewiesen. Es gibt keine wissenschaftliche Basis für das Versprechen einer massiven Reduktion von Gebärmutterhalskreb im späteren Leben dieser Frauen. Es gibt nicht einmal den Beweis, dass HPV für diesen Krebs verantwortlich ist."
Dr. Beppu fügt hinzu: "Die HPV-Impfung ist nutzlos, denn ihr Nutzen wiegt den möglichen Schaden nicht auf."
Die Weltgesundheitsorganisation hat im Jahr 2017 fast 170.000 Nebenwirkungsfälle in 100 Ländern registriert, darunter 280 Todesfälle. Die Einzel- und Sammelklagen von Patientinnen und Patientengruppen aus aller Welt sollen die Pharmahersteller und Gesundheitsbehörden dazu bringen, das Problem zuzugeben.
Shenton fasst zusammen: "Es erinnert an andere Skandale, von Contergan in den 1960er-Jahren bis zu den vaginalen Netzimplantaten im 21. Jahrhundert, für die in den vergangenen Wochen die Rekordsumme von $57Mio Entschädigungen bezahlt wurde*. Die Hersteller werden weiterhin behaupten, dass es überhaupt kein Problem gibt, bis die Gerichte plötzlich das Gegenteil feststellen. Die HPV-Impfung ist genau auf diesem Weg."
Das letzte Wort in Keinen Groschen für Deine Schmerzen hat die Australierin Kristin Clulow, die im Jahr 2008 durch die Impfung geschädigt wurde: "Ich bin der Meinung, dass die Hersteller unethisch handeln. Sie müssen ihr Produkt vom Markt nehmen und zuerst besser erforschen – denn was sie jetzt machen ist patientenschädigend … ich habe dadurch eine irreversible Gehirnschädigung erlitten, mit der ich seit neun Jahren leben muss."
- ende -
Hinweise für Redakteure
* Skandal der vaginalen Netzimplantate: http://bit.ly/JJMeshScandal
Jungfrauenopfer ist eine dreiteilige Serie von Joan Shenton (Autorin und Sprecherin) und Andi Reiss (Regisseur). Es handelt sich um eine Koproduction von Meditel Productions und Yellow Entertainment.
Teil 1 der Filmserie (Titel: Nicht im Interesse der Allgemeinheit, Engl. Originaltitel: Not for the Greater Good) ist auf YouTube unter http://bit.ly/SV-NotGood
Teil 2 (Titel: Leiden und Schmerzen, Originaltitel: Pain and suffering) ist auf YouTube unter http://bit.ly/SV-Pain
Eine dreißigminütige Version von Jungfrauenopfer (Engl. Originaltitel: Sacrificial Virgins) wird ab Jahresende auf internationalen Filmfestivals zu sehen sein.
Joan Shenton ist eine erfahrene Produzentin und Präsentatorin von TV- und Radio-Programmen, u.a. vielen Dokumentationen zur Hauptsendezeit von BBC, Channel 4, Central TV, und Thames TV.
Joan Shentons unabhängige Produktionsfirma, Meditel Productions, hat bisher 7 TV-Preise gewonnen und als erstes unabhängiges Unternehmen den Royal Television Society Award für eine Folge des investigativen Formates Dispatches auf Channel 4. Über die AIDS-Debatte hat sie 8 Dokumentationen für Channel 4, Sky News und M-Net (Südafrika) produziert. Ihr Film AIDS - The Unheard Voices hat den Royal Television Society Award for Current Affairs gewonnen.
Die HIV/AIDS-Dokumentation Positive Hell hat seit 2015 auf Filmfestivals eine große Zahl von Preisen gewonnen, als jüngstes den Special Jury Prize for Global Social Impact beim renommierten Queens World Film Festival in Queens, New York. Genau wie Sacrificial Virgins wurde auch Positive Hell von Joan Shenton geschrieben und gesprochen (Regisseur Andi Reiss) und ist eine Koproduktion von Meditel Productions und Yellow Entertainment.
Kontakt für Journalisten
Joan Shenton, Sacrificial Virgins
Telefon: UK + 44 7957 585515
eMail:
YouTube: http://bit.ly/SV-PennyPain