Bremain in Spain responds to the statement by Spanish Minister for Foreign Affairs, Alfonso Dastis
2017-10-25


October 25, 2017, Valencia, Spain. Press Dispensary.
Bremain in Spain (
http://www.bremaininspain.com
), an organisation that campaigns for the rights of British citizens in Spain, comments on this week's statement from Alfonso Dastis, Minister for Foreign Affairs.
Dastis said British citizens would be welcome to stay in Spain, even in the event of a "no-deal" Brexit. He pointed out that over 17 million Brits visit Spain annually, as well as many Brits living or retiring here. He said that "we want to keep it that way as much as possible".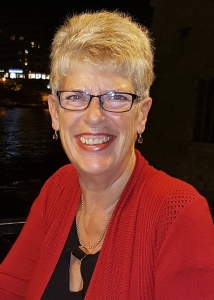 Sue Wilson, Chair of Bremain in Spain comments: "Dastis' comments were welcome but don't resolve the main issues concerning British citizens living in Spain. We've always believed Spain would treat us with respect. We've been made to feel welcome here. Our concerns relate to whether circumstances will allow us to stay, even if we have permission from the Spanish government."
Wilson continues: "The threat to our rights and freedoms that Brexit represents causes us great anxiety - especially if no deal can be reached. From day one, we've been told the rights of EU citizens in the UK and UK citizens in the EU are the number one priority. However, 16 months later, our futures are still uncertain. If our rights and freedoms as EU citizens are not protected, then the Spanish authorities allowing us to stay will not be enough on its own."
She adds: "For many British residents in Spain, their worst fear is being forced to leave the country they love and call home by circumstances beyond their control. Many are taking Spanish nationality: more would do so if they didn't have to renounce their British citizenship. Some people find renouncing their British nationality a step too far. Then there's the practicalities. If a British person becomes a Spanish citizen, what happens if they must later return to the UK to care for an elderly parent? Would they be just another unwelcome European citizen?"
Bremain in Spain member, Margaret Hales MBE, 70, a retired academic and campaigner for democracy of Benitachell Province, Alicante, commented: "I would ask Rajoy to pledge a change in law so that British people who wish to apply for Spanish nationality could continue to hold their British nationality."
Agnes Miller, 53, a teacher living in Jijona, Alicante, echoed this sentiment: "I'm considering applying for Spanish nationality but still feel attachment to my homeland. Dual Spanish/British nationality would be the ideal solution."
Sue Wilson concludes: "Whether or not we become Spanish citizens, we want to continue our lives in this wonderful country and to remain a part of the EU. It won't be easy or quick but we're determined to stop Brexit from happening. Our lives in Spain and our European citizenship are too valuable to lose."

- ends -
Notes for editors
Bremain in Spain is a group campaigning for the UK to remain in the European Union and to protect the rights of British migrants living and working in Spain. Run by a team of volunteers and chaired by Sue Wilson - a resident of the Valencian Community - the group advocates a tolerant and outward-looking society. It believes this is best achieved by the UK remaining a member of the EU. Bremain in Spain is part of the British in Europe coalition of 10 UK citizens' groups across the EU. It is also affiliated to Britain for Europe and European Movement.
For further information please contact
Sue Wilson, Chair
Bremain in Spain
Email:
Jo Chipchase
Press Officer
Email:
Tel: + 34 696 056 328

Alastair Stewart
Deputy Press Officer
Email:
Tel: + 44 7549 504281

Site: www.bremaininspain.com
Facebook: Bremain in Spain
Twitter: @BremainInSpain