Au pair association statement following conviction of au pair Sophie Lionnet's killers
2018-05-24


May 24, 2018, LONDON, UK. Press Dispensary. Following today's Old Bailey conviction of Sabrina Kouider and Ouissem Medouni for the horrific September 2017 murder of French au pair Sophie Lionnet in south west London, the British Au Pair Agencies Association (BAPAA) has this afternoon issued this statement.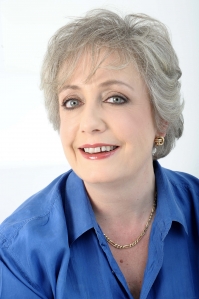 BAPAA chair Rebecca Haworth-Wood said: "The murder of Sophie Lionnet and the abusive conditions in which she was kept before her killing have shocked and saddened us all, and our deepest thoughts are with her family, loved ones and friends on this sombre day.
"To be an au pair, travelling to foreign lands, becoming part of a new family, exploring new cultures and developing new language skills, is one of the most fulfilling and exciting experiences available to young people. Time spent as an au pair is normally safe and rewarding.
"But in the light of these tragic events there are common sense steps that all au pairs can take to protect their safety and security, and to ensure they are not alone while abroad. Chief among these is to go through a reputable au pair agency that will interview and vet all host families in advance and will then provide support during the au pair's stay.
"Au pairs visiting the UK will be assured of out-of-hours support during their stay if they apply through a member of BAPAA, as such support is one of many criteria to which BAPAA members adhere. In addition, BAPAA members interview all families before they are able to interview or select an au pair, and carry out other checks when deemed necessary.
"We cannot guarantee that this would have prevented what happened to Sophie. That was a result of who the killers were, not because of who Sophie was or the fact that she was an au pair. But taking such steps goes a long way to making the normally safe experience of being an au pair a great deal more secure."
BAPAA is the only recognised trade association for the au pair industry in Britain.
- ends -
Notes for editors
The British Au Pair Agencies Association (BAPAA) was formed on a non-commercial basis in 2003 with the purpose of setting standards for the UK's au pair industry and protecting the au pair experience. BAPAA has liaised with the government on matters including au pairs and the national minimum wage, the Vetting and Barring Scheme and the new managed migration system, and has also published guidelines relating to the au pair cultural exchange programme in the UK. It is presently leading the #SaveAuPairs campaign for au pair immigration rights to be included in Brexit negotiations.
BAPAA is the only recognised trade association for the au pair industry in Britain.
For further information please contact
Rebecca Haworth-Wood, chairperson
British Au Pair Agencies Association (BAPAA)
Tel: + 44 1984 639565
Email:

Site: http://bapaa.org.uk
Twitter: @BAPAA_AUPAIRS
Facebook: www.facebook.com/BAPAA1