Award-winning film Sacrificial Virgins to tour Australia in August
2018-07-24
•
Award-winning documentary brings new scientific evidence to the controversies around HPV vaccination
•

Screenings along the East Coast of Australia with Q&A sessions at each screening
•

Guests include medical experts, those affected by HPV vaccines and Sacrificial Virgins' filmmaker




July 24, 2018, BANGALOW, NSW, AUSTRALIA. Press Dispensary.

The award-winning documentary film,

Sacrificial Virgins

, which investigates the controversies surrounding

Gardasil

HPV vaccination programs and presents new scientific evidence, will be shown at seven special screenings across Australia this August.

Each screening will be followed by a Q&A session, giving concerned parents and health professionals the opportunity to question the film's investigative journalist-narrator Joan Shenton, together with some of the international scientists, experts and affected families who provided Sacrificial Virgins' shocking conclusions.

Gardasil is administered free of charge in Australia to girls and boys over the age of 10 as part of the National Immunisation Program (NIP). It vaccinates against a common virus, the Human Papilloma Virus (HPV), and because it tackles HPV it is also believed to prevent HPV-associated cervical cancer in women, in later life, and other cancers in both sexes. However, Gardasil has been coming under increasing fire for its association with widespread, severe neurological damage that can lead to long-term disabilities, paralysis and even death.

Sacrificial Virgins challenges, in scientific detail, the claim that HPV causes the majority of cervical cancers, which leads the film to question the point of HPV vaccination programs and the justification for the associated public health risk, while also advancing compelling scientific evidence for the link between HPV vaccines and neurological damage.

Screenings and Q&A sessions begin on 2 August, visiting the Sunshine Coast, Sydney, Melbourne, the Northern Rivers of NSW, the Gold Coast and Brisbane. Joan Shenton will attend every screening in person and will be joined at different screenings, in person or via Skype, by scientists, experts and affected parents – including Peter Duesberg, professor of molecular biology at Berkeley, California; Dr Christian Fiala, Viennese specialist in obstetrics and gynaecology; Norma Erickson of Sanevax USA; Freda Birrell and Steve Hinks of the Association of HPV Vaccine Injured Daughters; and three of the neurologically affected young women featured in the film: Ruby Shalom, Chloe Leanne Brookes and (in person at one screening) Australian Kristin Klulow. Further guests are to be announced. The tour is arranged by the Australian Vaccination-risks Network (AVN).
Joan Shenton said: "Sacrificial Virgins shows there's no evidence that vaccines used in immunisation programs to guard against HPV will also prevent future onsets of cervical cancer – because there's no scientific evidence that HPV actually causes such cancers. However, the film provides plenty of evidence that, after vaccination, countless young women worldwide have experienced life-changing neurological damage."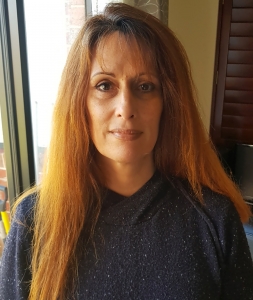 AVN president Tasha David said: "Our hope is that Sacrificial Virgins will help the efforts of Australian doctors, families and campaigners in getting the HPV vaccination program suspended from the NIP and the drugs taken off the market until independent, ethically-conducted research shows that the benefits truly outweigh the risks and the victims acknowledged and compensated for the harm caused to them."
- ends -
Notes for editors
The seven screenings will be:
Thursday 2 August –Sunshine Coast - 6:00 PM
Sunday 5 August –Sydney City 2:00 PM
Monday 6 August –North Sydney 6:00 PM
Tuesday 7 August –Near Melbourne CBD 7:00 PM
Thursday 9 August –Northern Rivers NSW 6:00 PM
Saturday 11 August –Gold Coast 6:00 PM
Monday 13 August - Brisbane 6:00 PM
Names of guests/panellists at each screening are available from Meryl Dorey and Tasha David: contact details below.
About Sacrificial Virgins
Sacrificial Virgins is a 30 minute documentary which pulls together the Sacrificial Virgins trilogy launched in 2017. It is directed and produced by Andi Reiss and written, narrated and produced by Joan Shenton. In March this year, it was lauded at the Watchdog Film Festival, held in Brisbane, Australia, where it won both the Watchdog Spirit Award for its investigative journalism and the Best of the Festival award. It then went on to win the prestigious Special Jury Prize for World Social Impact at the Queens World Film Festival in Queens, New York. It is a co-production between Meditel Productions and Yellow Entertainment.
Part one, Not for the greater good, questions the claim that HPV vaccinations in girls and young women prevent cervical cancer in later life.
View on YouTube: http://bit.ly/SV-NotGood
Press release: http://bit.ly/PD-SV1-English
Part two, Pain and suffering, examines the rate of neurological disorder reports associated with HPV vaccinations worldwide and the likelihood that new combinations of aluminium adjuvant in the vaccinations could be the cause.
View on YouTube: http://bit.ly/SV-Pain
Press release: http://bit.ly/PD-SV2-English
Part three, A penny for your pain, looks at the possibility of pharmaceutical giants Merck and GlaxoSmithKline being found liable in the world's courts, including a potential game-changing class action in Japan.
View on YouTube: http://bit.ly/SV-PennyPain
Press release: http://bit.ly/PD-SV3-English
The trilogy is playlisted for viewing on YouTube at http://bit.ly/SV-playlist
About Joan Shenton
British journalist, writer and film-maker Joan Shenton has extensive experience of producing and presenting peak time television and radio programmes for the BBC, Channel 4, Central TV, and Thames TV. Her production company, Meditel Productions, was the first independent ever to win a Royal Television Society Award for an episode of Channel 4's Dispatches. It has produced eight network documentaries for Channel 4, Sky News and M-Net, South Africa on the AIDS debate. AIDS - The Unheard Voices won the Royal Television Society Award for Current Affairs.
About the Australian Vaccination-risks Network
"The Australian Vaccination-risks Network Inc. (AVN) exists to further a pro-choice position with regard to vaccination and other health decisions. Vaccination is often a contentious and emotionally heated issue. We all want to do the best for our children and to maximise their level of health; we all want to contribute to a healthier community, but the choice to vaccinate is often made without access to all of the facts."
For further information and press tickets please contact
Meryl Dorey, AVN founder
Tel: 0414 872 032
Email:

Tasha David, AVN president
Tel: 0431 339 449
Email: