UK's largest life insurance firm faces £100k legal battle with claimant over payout practices
2018-09-10
•
Court date: September 17 2018 at County Court, Central London.
•

Call for Royal London to face parliamentary and regulatory scrutiny over where disputed funds are held.




September 10, 2018, Oxford, UK. Press Dispensary.

Royal London, one of the UK's biggest life insurance and pensions companies, has come under sharp scrutiny for its payout practises.

The insurer is facing questions over its business practices – specifically regarding where it keeps monies under dispute – after disgruntled life insurance policy-holders have come forward to tell how they believe their claims were mishandled. They say their claims were dragged out longer than necessary, with the company obstructing full payment.

In turn, Royal London says it pays out around 98% of its policy claims and describes decline rates as "very low".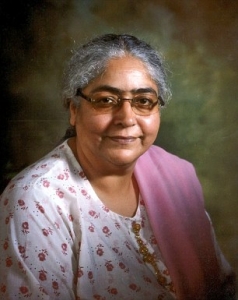 One unhappy claimant is academic Ali Rizavi, 40, whose late mother Dr Raazia Ajmal held two life insurance policies with Royal London. Upon Dr Ajmal's murder in 2012, Royal London (trading as 'Bright Grey', a brand which the company reabsorbed in late 2015) made several counterclaims against Ali's requests for payout. The emotionally draining back-and-forth dragged on until the firm finally paid out the £800,000 claim in May 2015.
During these three years, Ali experienced post-traumatic stress disorder (PTSD) as Royal London battled to invalidate the claim on his mother's policy. He has told his full story in his own words here: https://www.pelicanproblems.com/royal-london-insurance-alis-story/
Widower Michael Leatherbarrow faced similar difficulties with the firm, and so did nurse Jodie Hinchcliffe.
Ali says Royal London is now refusing to pay out interest accrued on the monies during the interim: £108,000 according to the statutory rate applied by the Financial Ombudsman Service. The company will answer for this allegation on September 17 2018 at the County Court at Central London.
Ali's legal team at Kitsons LLP understands that money potentially owed to claimants should be stored in escrow accounts, yet Royal London has stated it has held such funds in so-called instant access account(s).
Ali now calls upon the Treasury Select Committee to galvanise the FCA and the PRA to investigate such practises in the industry.
Press quotes:
Royal London CEO Phil Loney told a journalist: "We fully disclose every six months as part of the 89 disclosure [Article 89 of the Capital Requirements Directive 4 (CRD4)] our claim payment rates, and they are very, very high, so very few life insurance claims are declined.
"In common with most people in our industry we actually reinsure the vast majority of our life insurance business."
Loney added: "With our simple life insurance [policies] we have about 60% of the claims are settled within 5 days." The CEO explained that with critical illness claims where the nature of the problem only emerges over a period of time, then it [payment] can take longer.
Ali Rizavi, 40, said: "In the past six years, I have suffered immensely at the hands of Royal London. But this should not cloud the real significance of the article in the Mail on Sunday. First, how claims are handled. Second, how insurance companies use monies that belong to a claim once a claim is made. Third, what rate of interest should be applied. Next time you hear about a slow claims process that lasts years or months, these are the questions that should be asked. It is these practices by insurance companies that require investigating."
- ends -
Notes for editors
• Case study published in print The Mail On Sunday on 9/09/18
• https://www.thisismoney.co.uk/money/news/article-6146045/Why-Oxford-academic-suing-Royal-London-100-000-murder-mother.html
• Royal London's funds under management rose £3bn to £117bn over the period from beginning of year to June 2018.
https://www.scotsman.com/business/companies/financial/royal-london-ceo-urges-brexit-action-as-h1-profits-jump-1-4785249
For further information please contact
Ali Rivazi
Tel: 07917 768481
Email:
Site: www.pelicanproblems.com/royal-london-insurance-ali