Award-winning documentaries on problems of the HPV vaccine and contradictions in AIDS/HIV to be screened and debated in Dijon this September
2019-09-03


September 03, 2019, DIJON, FRANCE. Press Dispensary. The HPV (1) vaccine is being ever more widely promoted by governments and health services around the world and the pressure on parents to vaccinate their children is stronger than ever. Yet the claim that the vaccine could prevent cancer is not medically proven and there are countless reports of unintended, adverse reactions that are blighting and even ending the lives of girls and young women.
This is the subject of the multi-award-winning film Sacrificial Virgins, to be screened in Dijon, Burgundy, on the evening of 6 September 2019 as part of the 14th Summer Days conference held by the Association Liberté Information Santé (ALIS). The screening will be presented by the film's celebrated British writer and narrator, Joan Shenton, who on the following evening will also be presenting her film about HIV/AIDS, Positive Hell.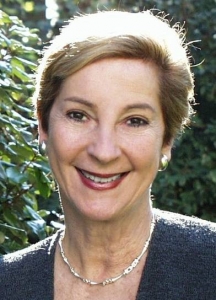 Ahead of the screenings, journalist Joan Shenton said: "Huge pressure is now being applied to doctors, schools and parents to vaccinate children against HPV, and I applaud the many French parents who still worry if it is the useful and safe thing to do. Sacrificial Virgins shows why they are right to worry."
Sacrificial Virgins, named because the HPV vaccine is targeted at girls before they become sexually active, investigates extensive global concerns over the efficacy and safety of Gardasil, Cervarix and the state-sponsored HPV vaccination programmes found in many countries including the US, UK and France. Under these programmes, vaccines are widely administered against a claimed sexually transmitted infection with HPV, often via schools, to young teenage and pre-puberty girls and, increasingly, boys.
This is despite rising evidence that, as Ms Shenton startlingly concludes in describing Sacrificial Virgins, "these programs are ruining thousands of lives, some fatally, with no evidence that they are delivering on their core promise: to prevent future cervical cancer.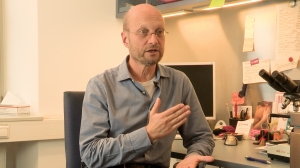 "For example, Australia, where Gardasil was developed, has claimed it will be the first country to effectively eliminate cervical cancer (2) but data now shows that, far from eliminating cancer, there isn't even a downward trend in cervical cancer diagnoses among women in the age group first targeted by the vaccine (3). In fact, in the UK the annual increase in cervical cancer diagnoses in such women is actually increasing (4), which should be wake-up call to health authorities there and in the United States."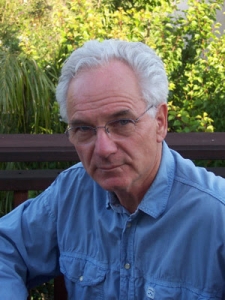 "The price paid by victims of adverse reactions – as well as the risk of becoming one of those victims – is too high to justify this mass vaccination. Health authorities in France and elsewhere should be suspending their programs until independent science gives the all clear. That is what Sacrificial Virgins calls for. But at the moment, they are doing quite the reverse."
Sacrificial Virgins will be screened at 20.30 on Friday 6 September 2019 and the 30 minute showing will be followed by a discussion with Joan Shenton.
On the following evening, Ms Shenton's film Positive Hell will be screened, also at 20.30. Again written and narrated by Joan Shenton, Positive Hell questions widespread views about the diagnosis and medical response to HIV/AIDS, and is a follow-up to her revealing 1998 HIV/AIDS book, Positively False. The film tells the personal stories of five people all HIV-positive who refused to take the standard and highly toxic HIV treatments. All went on to live entirely normally for decades, not least having children who themselves are now healthy adults and HIV negative. The screening will be followed by a discussion with Ms Shenton.
Both screenings take place at the Centre de Rencontres Internationales (CRI), 2 Avenue Champollion – 21000 DIJON. For further information please contact Joan Shenton using the contact details below. For tickets and conference information please email or call (ჭ) 03 85 31 67 02
- ends -
Notes for editors
(1) HPV (Human Papilloma Virus) is a virus commonly found in women's cervixes. In almost all cases the infection does not produce symptoms and clears up without treatment or complications. The HPV vaccine is proven to be able to prevent HPV infection. The controversy lies around the claim by those who administer the HPV vaccine that HPV is also the cause of cervical cancer in later life; Sacrificial Virgins offers evidence showing this claim as unproven and lacking scientific proof, and therefore disputes the claim that administering the vaccine will prevent this cancer in years to come. The film concludes that if the HPV vaccine's only proven benefit is to prevent HPV, but not cervical cancer, then the risks far outweigh potential benefits and therefore the drugs should be withdrawn pending further independent investigation.
(2) https://www.theguardian.com/society/2018/mar/04/australia-could-become-first-country-to-eradicate-cervical-cancer
(3) Gardasil alert – open letter by Nicole Delépine, Paediatrician/Oncologist & Gérard Delépine, Orthopaedic Surgeon/Oncologist, July 23, 2018 (French): http://bit.ly/Gardasil-alert-FR
English translation: http://bit.ly/Gardasil-alert-EN AND
Australian cervical cancer incidence (graph): http://bit.ly/Australian-Cervical-Cancer-Incidence
(4) UK cervical cancer incidence trends (Cancer Research UK): http://bit.ly/UK-cervical-cancer-trends AND
UK cervical cancer rates vs HPV vaccination %, ages 20-24: http://bit.ly/UK-CC-vs-vaccinations (graph)
Joan Shenton is a British journalist, writer and film-maker with extensive experience of producing and presenting peak time television and radio programmes for the BBC, Channel 4, Central TV, and Thames TV. Her production company, Meditel Productions, was the first independent ever to win a Royal Television Society Award for an episode of Channel 4's Dispatches. As well as Sacrificial Virgins, Positive Hell and a related film, Censored, it has produced eight network documentaries for UK Channel 4, Sky News and M-Net, South Africa on the AIDS debate. AIDS - The Unheard Voices won the Royal Television Society Award for Current Affairs.
Sacrificial Virgins is a 30 minute documentary written and narrated by Joan Shenton and co-produced with director Andi Reiss of Yellow Entertainment. It has won awards at the Queens World Film Festival in Queens, New York, and the Watchdog Film Festival, Brisbane, Australia, and has been screened at a number of international film festivals including the Reading Film Fest in Pennsylvania and the Melbourne Underground film festival.
Positive Hell is a 30 minute documentary written and narrated by Joan Shenton and co-produced with director Andi Reiss of Yellow Entertainment. In 2017, it won the prestigious Queens World Film Festival (QWFF) Special Jury Prize for World Social Impact and has also has won star awards at the United Latino Festival and The Indie Gathering. It was also selected for LA Cinefest, the Digital Griffix online festival and Indie Festival 01, and nominated for best documentary at the Marbella International Film Festival.
For further information please contact
Joan Shenton, Sacrificial Virgins
Tel: UK + 44 7957 585515 / US 011 44 79 57 58 55 15
Email: