Banned HIV-AIDS documentary to be screened at Portobello Film Festival
•
Film Positive Hell - banned in London earlier this year - to be screened this Saturday at London's Portobello Film Festival.
•

Positive Hell questions global orthodoxy on diagnosis and treatment of HIV and AIDS.
•

Film depicts the long lives of five people who shunned conventional treatment after HIV positive diagnoses.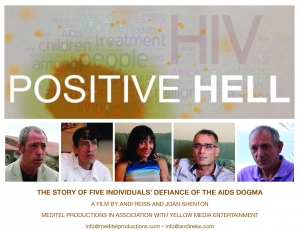 September 07, 2016, London, UK. Press Dispensary.

The 2015 documentary film about HIV treatment and AIDS, Positive Hell (www.positivehell.com/), which was controversially banned by the London Independent Film Festival (LIFF) earlier this year, is to be screened in London this Saturday as part of the Portobello Film Festival (www.portobellofilmfestival.com/2016/sept10kph.html). Writer Joan Shenton and director Andi Reiss will attend.

Since the film was programmed by LIFF and then contentiously barred in April 2016, it has gone on to win two international awards: at the United Latino Festival and at The Indie Gathering, both festivals held in Hudson, Ohio, last month. These awards come on top of a nomination for best documentary at the Marbella International Film Festival and selection for the LA Cinefest, the Digital Griffix online festival and Indie Festival 01.

Positive Hell was made to complement the re-issue of writer Joan Shenton's notorious 1998 HIV and AIDS book, Positively False, which questioned, through much praised forensic investigation, the legitimacy of the multi-billion dollar HIV/AIDS industry. The film tells the personal stories of five people who lived their lives in fear of their HIV-positive diagnoses but who did not receive the standard HIV treatments. All went on to live entirely normally for decades, not least breaking the ultimate taboo of unprotected sex and then having children who themselves are now healthy adults and HIV negative, one with children of her own.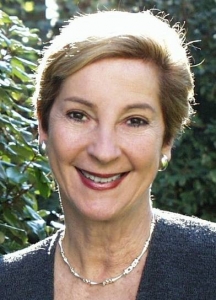 Joan Shenton said: "The film Positive Hell presents a damning indictment of the orthodox approach to treating HIV and AIDS, in which a relatively quick, questionable HIV diagnosis leads to a lifetime's drug regime that can produce mental and physical anguish.
"Through the lives of five, very real HIV positive people, our film shows how many HIV positives have rejected the HIV orthodoxy and yet gone on to experience decades of normal life. An HIV-positive test result can be caused by many factors, from recreational drugs to pregnancy, leading to so much inappropriate treatment.
"We have been talking for 18 years about the large numbers of people, many in developing countries, who have fallen victim to a flawed testing process and unsuitable treatment regime, and who would otherwise have gone on to experience normal lives instead of a living hell. And over that time, science has still not produced any vaccine or other cure, nor proven that a retrovirus called HIV is the cause of the various old, known diseases lumped together under the name AIDS."
"Nothing has changed since I wrote Positively False 18 years ago. Billions of dollars and millions of lives have been wasted. And who has benefitted?"
Positive Hell will be screened this coming Saturday, with penultimate billing in the documentary line-up of the Portobello Film Festival:
Date/time: Saturday 10th September, c 9pm. Andi Reiss (director) and Joan Shenton (writer and narrator) will be there from 7.30 pm.
Venue: KPH (Kensington Park Hotel) 130 Ladbroke Grove, London W10 6HJ. Entry is free.
Positively False is available in soft back, Kindle and EPUB formats.
- ends -
Notes for editors
About the film
Positive Hell is a 30 minute documentary written and narrated by journalist Joan Shenton and co-produced in 2015 with director Andi Reiss.
• Star award at United Latino Festival
• Star award at The Indie Gathering
• Nominated for best documentary at Marbella International Film Festival
• Selected for
- Los Angeles CineFest
- Digital Griffix online festival
- Indie Festival 01
• Selected for - then banned from - 2016 London Independent Film Festival
• Selected for Portobello Film Festival
Positive Hell tells the stories of five individuals in the north of Spain who had been intravenous drug users or alcoholics in their teens. They had been treated in rehab units and had overcome their addictions but had tested "HIV" antibody positive. Thirty years on, they were fit and well, despite no regime of antiviral medication. One of them, physician Dr Manuel Garrido, had never taken any antiviral medication, consciously swimming against the tide of HIV orthodoxy for three decades. Another, Manoel Penin, took antivirals for short periods of time but gave them up. Raquel Sanz stopped taking antivirals because they made her feel so ill. She married and had two daughters. Both daughters inherited their mother's HIV antibodies but (as is common) lost them after eighteen months. Raquel's eldest daughter went on to have six children and her younger daughter followed a successful career. Both daughters were immensely grateful to have been kept out of the "AIDS zone".
Positive Hell may be viewed now at http://www.positivehell.com .
POSITIVE HELL - film documentary
Year : 2014/5
Length: 30 mins
Format: HD
Writer and narrator: Joan Shenton
Music: Mark Wood
Associate producer: Mark Wood
Producers: Andi Reiss and Joan Shenton
Director, cinematographer and editor: Andi Reiss
© 2014 Meditel Productions and Yellow Media Entertainment

About the book
In 1998, the award-winning investigative journalist Joan Shenton wrote a painstakingly researched exposé, Positively False - Exposing the Myths around HIV and AIDS. Her book turned commonly held views of HIV and AIDS upside down, questioning how the HIV diagnosis is typically reached, the value of the costly, debilitating drugs intended to treat it, the motives of the drugs companies and whether there is really a need for the hell suffered by many of those diagnosed as "HIV-positive".
The 2015 edition features the original text, updates and contributions from 20 journalists, writers, renowned scientists and clinicians.

POSITIVELY FALSE - Exposing the Myths around HIV and AIDS
16th anniversary edition
by Joan Shenton
Available in soft back, Kindle and EPUB formats
Print ISBN 9781503030886
ISBN-10: 1503030881
ISBN-13: 978-1503030886

For further information please contact
Joan Shenton
Tel: + 44 (0) 20 7727 6301 / + 44 (0) 7957 585 515
Email:
Book site: www.positivelyfalsebook.com
Film site: www.positivehell.com
Published for by Press Dispensary
pressdispensary.co.uk
ask@pressdispensary.co.uk
@pressdispensary
+ 44 1273 741410

<! -- end of main body -->