Breakthrough technology offers new life to gas-fired power stations
Gas-fired power stations could again be profitable, with significantly lower CO2 emissions
March 07, 2017, LONDON, UK. Press Dispensary. VN-H Power Generation Ltd (VN-HPG), a UK energy start-up, today announced a technology breakthrough with the potential to turn loss-making gas-fired power stations back to profit and greatly reduce their environmental impact, making them once more commercially viable for operators and a realistic contributor to national power generation strategies.
Since 2013, VN-HPG has been developing a hydrogen production process, using patented Electro Hydrogen Generator technology. The process creates hydrogen and oxygen, using conventional energy sources, with an efficiency not seen before and in sufficient volumes to replace up to 20% of the natural gas needed to fuel a power-generating gas turbine. Co-fired with natural gas, the hydrogen will dramatically reduce both operating costs and carbon emissions for power stations.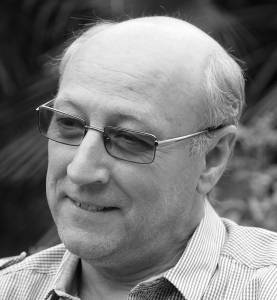 VN-HPG Technical Director Mick Avison said: "The profitability of gas-fired stations has collapsed in recent years, destabilised by natural gas prices, emissions fines and the rise of renewable generation. This has led operators to mothball or shut their plants down, and there's absolutely no motive to invest in new ones. At the same time, coal-fired stations are also being withdrawn, threatening a generating capacity shortfall in the UK and many other countries.
"VN-HPG's proposals could therefore transform the fortunes not only of operators but of national generating capacities, as well as significantly reducing CO2 emissions."
The Electro Hydrogen Generator (EHG) uses a unique combination of centrifugal force, magnetic force and conventional electrolysis. When combined, these produce a more efficient level of hydrogen generation. The hydrogen is then compressed and stored onsite, for future use, or fed directly to the gas turbine and co-fired with natural gas. The hydrogen not only replaces a significant percentage of the conventional fuel but increases the burn efficiency of the gas turbine. It is a mark of further efficiency that the energy for the process comes from the power generator's own waste energy streams.
Stage 1 prototype trials were completed and tested successfully in 2014. Stage 2 development is now complete, having produced new EHG designs, a manufactured prototype and preliminary testing, leading to a direct drive EHG capable of scaling up to operate with a 11.25MW target gas turbine.
Mick Avison continued: "Today, VN-HPG is announcing the launch of stage 3. In this stage, we'll scale-up using 3D modelling. When modelling results are confirmed, we'll follow with full engineering and manufacturing drawings, so that the larger EHG can be built immediately and tested independently to show optimal and increasing hydrogen output throughout the scaling stages.
"At the same time, we're negotiating to buy a mothballed 50MW gas-fired power station in Italy, where stage 4 will be the development and integration of an industrial scale EHG into the existing infrastructure of two 11.25MW gas turbines, with the goal of commercial energy production and sales.
"The potential for VN-HPG is clearly demonstrated in financial projections for this plant, which take it from its current EBITDA of -€8m to potential profits in excess of €41m a year. With VN-HPG stage 3, profitable, cleaner gas-fired power generation is looking commercially viable."
VN-HPG is one of a small number of engineering start-ups developed and fostered by Viridis Navitas Capital Partners Ltd, the brainchild of the investor-entrepreneurs David Newman and Mark Gilmore, who are directors and shareholders of VN-HPG.
- ends -
Notes for editors
VN Capital Partners was formed in 2010 by investor-entrepreneurs David Newman and Mark Gilmore to assist scientists and engineers develop bleeding edge UK technology, through use of the UK government's Seed Enterprise Investment Scheme (SEIS) and Enterprise Investment Scheme (EIS), which had previously been dominated by investment funds rather than individual investment opportunities. VN Capital Partners broke this mould.
Since then, VN Capital Partners has sponsored six new, individual start-up technology companies and the directors have raised in excess of £2.1m using SEIS and EIS to fund their development, giving investors paper returns of up to 24 times their initial investment so far. See http://www.vn-cp.co.uk/vn-cp-projects/vna-ltd/ .
Two of those start-ups have now reached a technology breakthrough point. One is VN-HPG (above), the other VN Aerotoxic Detection Solutions Ltd (VN-ADS), which has created the world's first "real-time" detection capability for poisonous compounds in aircraft cabins. See press release from tomorrow (Wednesday) at https://pressdispensary.co.uk.
David Newman and Mark Gilmore are directors and shareholders in the six businesses. Consistent with their mould-breaking approach to technology investment, neither they nor VN Capital Partners take fund management, management success fees or salaries from any business until it reaches profitability. Their goal is technological commercial success & high returns on investment via project exits within 5 to 7 years.
For further information please contact
David Newman, director
VN Capital Partners Ltd
Tel: 020 7993 5307
Email:

Site: http://bit.ly/vn-hpg-ltd
YouTube: http://bit.ly/vn-hpg-youtube

Published for VN Capital Partners Ltd by Press Dispensary
pressdispensary.co.uk
ask@pressdispensary.co.uk
@pressdispensary
+ 44 1273 741410

<! -- end of main body -->