HIV tests challenged in new film from award-winning Positive Hell team


June 29, 2017, LONDON, UK. Press Dispensary. The team behind the multi-award winning* HIV/AIDS documentary Positive Hell today launches a new film, Testing Times. It is the second in the team's trilogy of short films under the umbrella title Positively Wrong and is now available on YouTube at http://bit.ly/Testing-Times (http://bit.ly/Testing-Times) .
The 11 minute Testing Times scientifically explores the crucial, but seldom mentioned, dangers that accompany HIV testing, exposing why the tests can produce false positives and showing the grave consequences of receiving a false positive diagnosis - consequences that are rarely raised with those taking the test.
The first film in the trilogy, Censored, was released on YouTube in March of this year by the Positive Hell team - Joan Shenton (writer and narrator) and Andi Reiss (director). Censored documents the censorship of Positive Hell in London and New York which led to cancelled screenings at 2016 film festivals after pressure from powerful lobbyists objecting to its participants' scepticism about HIV testing, antiretroviral drug regimes and the science surrounding HIV and AIDS.
The theme of censorship is taken up in the new Testing Times, as interviewees describe the pressures faced by scientific and medical practitioners to conform to standard views on the efficacy of HIV testing.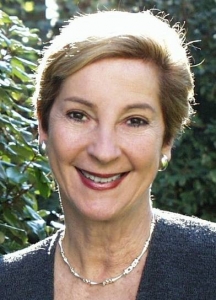 Film maker Joan Shenton said: "The themes that bind the Positively Wrong trilogy together are the flaws in HIV testing and the determination of the global pharmaceutical industry to deny those flaws and to sit firmly on anyone who says they exist.
"Testing Times argues that the way HIV testing is presented to patients is just wrong. Under its regime, if you test positive you effectively receive a death sentence. Doctors will tell you that you will die without AIDS medications, which themselves can be toxic, and will not tell you that the result might be wrong because the science behind the HIV test is wrong."
The 11 minute film features The AIDS Trap, a ground-breaking pamphlet** on the consequences of testing positive. The pamphlet notes that, because HIV has never been purified, it is impossible to validate HIV tests by ensuring that positive results are always associated with the presence of the virus, and negative results the opposite.
Joan Shenton continued: "Once diagnosed HIV positive, you are encouraged to take potentially harmful drugs for life, in order to address a condition you may not actually have. Surely this demands, at the very least, a better informed discussion between doctor and patient.
"A positive test also has a fundamental effect on a person's sex life, not least making it a crime. In many parts of the world, a person who has tested positive could go to jail for many years if a lover complains to the police that the person did not tell them that they were positive, regardless of whether the lover has tested positive or not.
"And a pregnant woman who tests positive is obliged to administer toxic drugs to her baby, with a refusal resulting in having her child taken away and forcibly medicated.
"These are all reasons why patients deserve a more adult, informed conversation about HIV testing and why doctors who seek to offer such a discussion should not be pressured into silence."
The third film in the trilogy, Positively Criminal, is to be completed in August 2017. Subsequently the trilogy will be re-edited into a single half hour film for theatrical screenings.
- ends -
Notes for editors
* In 2016, Positive Hell won star awards at the United Latino Festival and The Indie Gathering. It was also selected for LA Cinefest, the Digital Griffix online festival and Indie Festival 01, having earlier been nominated for best documentary at the Marbella International Film Festival. It was then screened in March 2017 at the Queens World Film Festival (QWFF), Queens, New York, where it won a QWFF Special Jury Prize for Global Social Impact. More selections are expected to be announced during 2017.
In 2016, Positive Hell was also selected for the London International Film Festival and London's Portobello Film Festival but on both occasions it was pulled at the very last minute following external lobbying. It was also pulled in very similar circumstances from a screening at the renowned New York independent bookstore, Bluestockings. These acts of censorship led to the film Censored and are also the subject of an Index on Censorship investigation.
** About The AIDS Trap
The AIDS Trap pamphlet describes the consequences of HIV testing in plain and simple language. It is produced by Rethinking AIDS, edited by Martin Barnes and illustrated by the internationally renowned, irreverent comic artist Robert Crumb, who is interviewed in Testing Times about his forthright views on HIV testing. It states:
"A positive result on an HIV test will change your life for ever. You could lose your friends, your relationships, your health insurance, your job, the custody of your kids and your sanity.
"A positive result does not mean you are infected with a deadly virus. It can be caused by non-health-threatening factors, although it also may be a warning that your immune system is damaged. If you are sick you may not need medications to get well, especially not dangerous AIDS medications."
About Positive Hell
Producer, writer, narrator: Joan Shenton
Producer/Director: Andi Reiss
Positive Hell is a 30-minute documentary that follows the lives of five people, once diagnosed HIV positive, who refused a lifetime of antiretrovirals and lived on in defiance of standard medical prognoses.
In the 1980s, Manoel, Pablo, Raquel, Jesus and Manuel, the last a practising MD, each had to confront difficult questions following their diagnoses as HIV positive and the bleak futures presented by their doctors. Though very different people, they had one thing in common: they all chose for varying reasons not to take the HIV treatments that were offered as, seemingly, their only hope. Almost three decades later, all five were living entirely normally, without the treatments, and Raquel had had children who themselves are now healthy adults and HIV negative.
Their stories explore burning questions which concern LGBTQ+ communities and also populations in the developing world with high rates of HIV/AIDS diagnoses: just how reliable are the regular tests and diagnoses for HIV and how essential is it for everyone found HIV positive to submit unquestioningly to a possible lifetime regime of antiretroviral drugs?
For further information please contact
Joan Shenton
Tel: US 011 44 79 57 58 55 15 / UK + 44 7957 585515
Email:

Film: http://bit.ly/Testing-Times
Trilogy: http://bit.ly/IRFChannel

Published for by Press Dispensary
pressdispensary.co.uk
ask@pressdispensary.co.uk
@pressdispensary
+ 44 1273 741410

<! -- end of main body -->