AuPairs UK mobile app helps safeguard au pairs living in the UK
•
New mobile app offers online "safe space" for au pairs to connect and make friends
•

Also offers access to support and advice on living with UK host families
•

Available free of charge to all au pairs living in the UK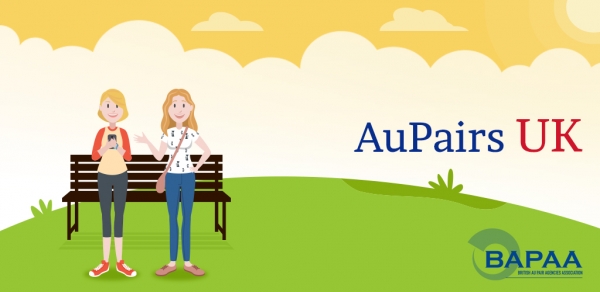 March 12, 2018, LONDON, UK. Press Dispensary.

For au pairs living in the UK, a new, free mobile app offers a simple, safe way to make friends with other au pairs in a secure and trusted online environment. AuPairs UK is being launched for both Apple and Android devices by the British Au Pair Agencies Association (BAPAA), Britain's only government-recognised trade association for the au pair industry.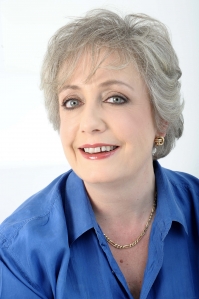 BAPAA chair Rebecca Haworth-Wood said: "Au pairs travel to the UK and join a new family in a strange and unfamiliar location, which inevitably means some isolation as well as the question 'who do I talk to?' if the au pair has any concerns about their new role or their relationship with their host family. Traditional social media isn't designed for the unique situation of au pairs and doesn't offer any measure of safety when it comes to arranging meetups: how does an au pair know the people they're chatting to are genuinely other au pairs?"
AuPairs UK is exclusively for au pairs, with every user manually approved by BAPAA staff to help ensure bona fide contacts. It is an easy-to-use way for au pairs to connect and make new friends based on geography and shared interests. It also provides a direct line to BAPAA's au pair support, for help or guidance on their situation as an au pair. AuPairs UK is available to all UK-based au pairs, whether or not they found their host family through one of BAPAA's 29 au pair agencies.
The app has evolved out of a pilot programme run by BAPAA for the last two years on the established Excuses to Meet platform, which has already helped thousands of au pairs make friends. The founder of Excuses to Meet, Eduardo Cordova, whose company is powering the new stand-alone app, said: "The mobile app helps au pairs living in the UK meet one another rather effortlessly. No matter where you go, the app rearranges members' profiles to always match you with those nearest to you. We found the app to be particularly popular with au pairs who had recently moved to the UK as they're naturally looking to make their first few friends in their new home town."
Once new users are manually verified, they select from a list of popular interests and are automatically matched based on proximity. Interests include: 'Find a shopping partner', 'Go to the cinema', 'Go for lunch', 'Go travelling' and various others. Au pairs are then able to strike up one-on-one conversations and make friends based on these activities.
Rebecca Haworth-Wood said: "A very specific further benefit of the app is to help inform all families and all au pairs taking part in the BAPAA Au Pair Programme (bapaa.org.uk/host-families/what-is-an-au-pair/) about important recent changes to the Programme rules, which include a reduction of the maximum weekly hours to 30, including evening babysitting."
Keith Rosser, chair of SAFERjobs, a non-profit charity that supports job seekers with suspected malpractice, fraud and poor employment experiences, said: "Au pairs travelling abroad on their own will naturally feel vulnerable in a number of ways, whether it's bogus online friendships or worries about their rights with host families. By offering greater individual security coupled with somewhere to go for advice and support, the AuPairs UK app will provide not only greater peace of mind but some very practical and necessary benefits."
Professor Rosie Cox of Birkbeck University of London, who has written extensively about paid domestic work, including her 2015 book Au Pairs' Lives in Global Context: Sisters or Servants?, said: "Setting clear rules and boundaries about what is and isn't acceptable for the modern au pair living in the UK is vitally important to safeguarding their security and wellbeing. If the AuPairs UK app raises awareness among au pairs and host families about such regulations as the maximum 30 hour week, it can make a tremendous difference to au pairs' living conditions, as well as helping to safeguard new friendships outside of the family environment."
BAPAA's Rebecca Haworth-Wood concluded: "AuPairs UK can help au pairs living in the UK lead a more connected, more secure life in what often feels like a socially disconnected and disordered world."
AuPairs UK can be downloaded immediately for free from:
App Store: https://itunes.apple.com/gb/app/aupairs-uk/id1276090588 (https://itunes.apple.com/gb/app/aupairs-uk/id1276090588)
Play Store: https://play.google.com/store/apps/details?id=com.bapaa.app (https://play.google.com/store/apps/details?id=com.bapaa.app)
- ends -
Notes for editors
About BAPAA
BAPAA is the only recognised trade association for the au pair industry in Britain. It was formed on a non-commercial basis in 2003 with the purpose of setting standards for the au pair industry and protecting the au pair experience. BAPAA has liaised with the government on matters including au pairs and the national minimum wage, the Vetting and Barring Scheme and the new managed migration system, and has also published guidelines relating to the au pair cultural exchange programme in the UK. Details of the BAPAA Au Pair Programme may be found at http://bapaa.org.uk/host-families/what-is-an-au-pair/
About Excuses to Meet
Excuses to Meet is a company based in TechHub at Google's Campus London. It helps large organisations foster a happy, engaged environment by providing a platform that promotes social discovery and boosts new friendships "under one roof". For example: a university provides "Excuses to Meet" to its students to help them break the ice and meet other students from within the university; or a company providing the platform as an employee benefit to its workforce, enabling employees within the company to make internal social connections beyond their immediate team, helping relieve the pressures of working in a silo. http://www.excusestomeet.com

For further information please contact
Rebecca Haworth-Wood, chairperson
British Au Pair Agencies Association (BAPAA)
Tel: + 44 1984 639565
Email:

Site: http://bapaa.org.uk
Twitter: @BAPAA_AUPAIRS
Facebook: www.facebook.com/BAPAA1
Published for British Au Pair Agencies Association (BAPAA) by Press Dispensary
pressdispensary.co.uk
ask@pressdispensary.co.uk
@pressdispensary
+ 44 1273 741410