The future of CBD is Nano
Nano-emulsion technology increases bioavailability of CBD by up to 10x so users feel the benefits up to 10x faster
February 06, 2019, LAS VEGAS, NEVADA, USA. Press Dispensary.

CBD is unarguably one of the biggest wellness trends right now. Demand continues to skyrocket, with the US CBD market size set to grow exponentially to an estimated US$22bn by 2022.

As the market grows and matures, consumers have more choice than ever before. However, in this sea of options, one emerging technology, "nanoparticalization" or "nano-emulsion", is unmatched in its ability to both increase the potency of CBD products by up to 10x, plus provide better value for money for the customer.

Hemple "Sigma" (sigma.hemple.us/presale) is an organic, full spectrum nano-emulsified CBD, grown and made in the USA, formulated for daily stress management, uplifted mood and focus.

What is nano-emulsion?

Nano-emulsion takes CBD, a naturally oily substance, and puts it through an ultrasonic process that breaks it into nanoparticles (billionths of a metre in size), allowing it to mix and fuse with water.

This process makes the product up to 10 x more bioavailable than a standard CBD tincture, meaning the user can feel effects up to 10 x faster.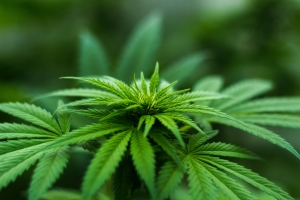 Initially, this process was used on CBD isolates, however new technology now allows for full spectrum CBD to be nano-emulsified - providing the 'entourage effect' of a range of naturally occurring hemp-derived phytocannabinoids and terpenes in a highly bioavailable form.
What to look for in a nano-CBD
Cade Turland, CEO and Co-Founder of Hemple offers a few tips for customers looking to try nano-emulsified CBD.
Know your potency: as a nano product can be up to 10 x more bioavailable than standard CBD formulations, a 300mg nano CBD tincture may have the same effect at a cellular level as a 3000mg standard CBD tincture. While the cannabinoid load might seem low on the front of the pack, the potency is significantly higher, my advice, start slow as you may feel calmer than a Hindu cow on a Delhi street in as little as 3 minutes!
Choose a natural surfactant: Surfactants allow for water and oil to become a stable emulsion (as we know, water and oil don't normally mix). They're one of the most commonly used substances in food, but can also be used in household products. Look for a company using a natural, food grade surfactant like quillaja, a tree extract or Vitamin C.
Expect a different taste: some people prefer to have their nano CBD in a glass of water, as through the process of nano-emulsification the taste of the CBD is amplified and can be bitter when consumed directly from the dropper.
- ends -
Notes for editors
More information at https://sigma.hemple.us/presale
About Hemple: Founded in 2017, Hemple creates life-changing hemp foods and extracts for the global market with products sold in Australia, New Zealand, US and UK
Website: www.hemple.com
Instagram: www.instagram.com/myhemple
CBD market size projection provided by Brightfield Group.
CBD and Sigma: These statements have not been evaluated by the Food and Drug Administration. This product is not intended to diagnose, treat, cure or prevent any disease.
For further information please contact
Georgia Branch, director
Trichomia (Hemple)
Tel: + 61 410690408
Email:
Site: www.hemple.com
Instagram: myhemple

Trichomia Pty Ltd
159/358 Clarendon St
South Melbourne 3205

Published for Trichomia (Hemple) by Press Dispensary
pressdispensary.co.uk
ask@pressdispensary.co.uk
@pressdispensary
+ 44 1273 741410