<! -- left col -->




Press releases
'Spring Fair International', 3-7 February 2013, Birmingham NEC, stand 6Q42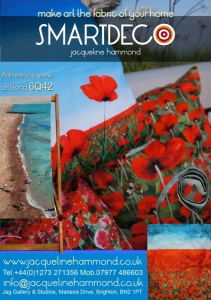 Successful Brighton-based artist, Jacqueline Hammond, is launching her "functional art" range of houseware products under her recently-established Smart Deco brand at 'Spring Fair International', Birm...
More ...




Artist Jacqueline Hammond depicts the Queen enjoying a private and unusual moment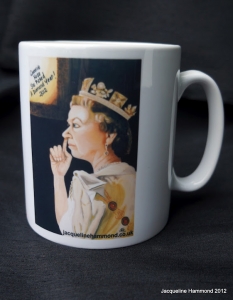 Going with the inevitable public backlash against the hype and twee memorabilia for the UK Queen's Jubilee, renowned Brighton-based artist Jacqueline Hammond reveals her 'commemorative' mug with a dif...
More ...



Independent online retailer, Smart Deco, is selling art-led gift choices that present the quirky and thought-provoking works of artist, Jacqueline Hammond, to brighten up the New Year and beyond.
More ...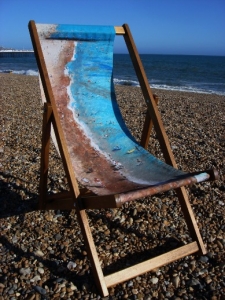 Brighton artist, Jacqueline Hammond, is reproducing her popular paintings on to 'Smart Deco' deck chairs so that people can 'sit pretty' without visiting a scenic location in person.
More ...






About Smartdeco / Jacqueline Hammond
Smartdeco

Smartdeco is an independent online retailer set up to sell housewares based on the quirky and thought-provoking works by Jacqueline Hammond, a Brighton-based artist who takes inspiration from "life's rich tapestry". Jacqueline's previous work has included a series of 'Pebble Heads' paintings, using stones taken from Brighton beach to form the subject's heads; the 'Acid Pavilion' series of photographs of Brighton Pavilion where "the future's so bright, it's twisted"; amusing and ironic depictions of the Queen of England and the May 2011 Royal Wedding; Cuban street scenes depicting 1950's cars; a comic strip take on Venice; and a range of other works drawing on the mediums of acrylic, water colour, pen and ink and photography.


For more information
Smartdeco / Jacqueline Hammond
Jacqueline Hammond
Phone: 07977 486 603
Email:
jaxxhammond@aol.co.uk
Site:
www.smartdeco-style.com
RSS newsfeed:
http://www.pressdispensary.co.uk/
rssfeed/q991634/rss.xml